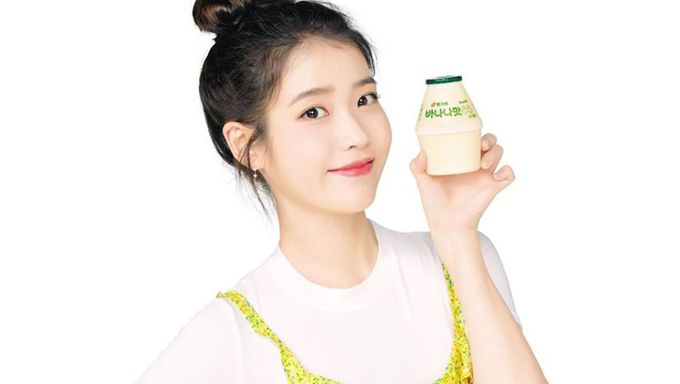 IUis one of the most influential solo artists out there and it is not surprising to see the amount of commercial deals which she had received.
Recently, it had caught the attention of her fans that IU is actually the face for 3 different drinks and beverages.
Let's find out what it is!
#1 Banana Milk
One of the most popular Korean drinks is none other than the banana milk which many would love to try it. Just a few days ago, it was announced that the singer will be representing the tasty and yummy drink!
#2 SamDaSoo (Water)
Water is essential for everyone and it looks like the brand 'SamDaSoo' had grew a liking on IU! Back in April this year, 'SamDaSoo' had also released a short and adorable clip of her in Jeju Island representing the brand. You can take a look through their official Instagram here.
#3 Chamisul (Soju)
IU had been the model for 'Chamisul' from 2014 to 2018 but the brand had decided to sign on IU once again after the delay of law in using celebrities as models for alcoholic beverages. Earlier in March, IU was seen representing the brand once again.
Read More : Check Out The Amazing Fan Art IU Herself Clicked Like On