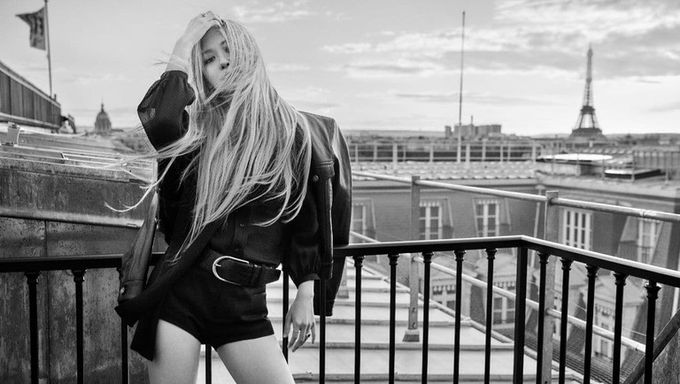 K-Pop idols are some of the world's most fashionable people in the world.
They pull off any outfit off like it was meant to be worn by them exclusively, and also have the magical ability to not only set trends but to get any items sold out all over the world just by repping it with ease.
There are a few trends that have been making big waves and noise, but a select few of them scream "idol" louder than the others.
Athleisure Attire
The new luxury in modern times is being able to dress casually, comfortably, yet not look like you just woke up or are about to hit the gym.
It's definitely a tricky look to pull off, more than you'd think, mostly because it's all about the tone and the fit. If either aren't on point, yes, you will look like you're about to head to the gym or are in clothing that you wear when you are at home laying in bed.
The fit and the color palette, and how you put it all together is the key to brining this type of look alive. To get the best look like this, some brands that are worth knowing are Kanye West's 'YEEZY' line, Jerry Lorenzo's 'Fear of God' collections.
Ruffles
No one does it better than South Korean K-Pop idols when it comes to repping the ruffles on a consistent basis. It seems to be highly popular, especially these days.
For a look that makes you look like you dressed up a bit for the occasion, ruffles can be a bold yet a fine choice to make an impression.
Oversized Clothing
Blazers
Once the weather starts to get cooler in the autumn, blazers are most likely going to be on the go-to list for most people. They can be styled in various different ways and can also be used as the main attention-drawing statement for your overall look as well.