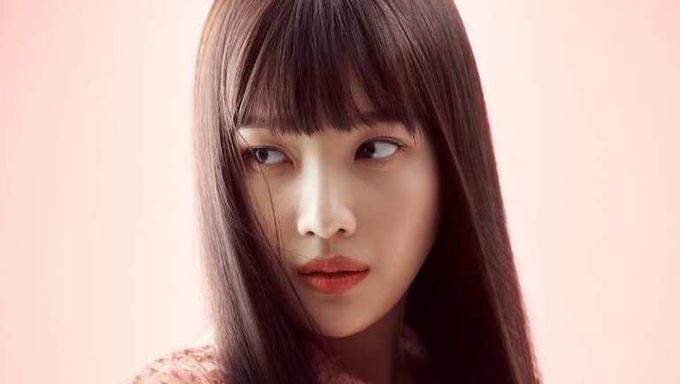 Choppy bangs is a type of hairstyle that is quite difficult to pull off for a lot of people.
It requires not just great visuals, but also a lot of confidence as well. In fact, just to show you how choppy bangs can really be a confidence killer for even some of the most beautiful K-Pop idols, you can see below why Jin (BTS), considered to be one of the most beautiful idols on the planet, even loses confidence, despite looking handsome as usual.
Below are three female idols who effortlessly looked great with choppy bangs.
Joy is an absolute goddess.
Is there anything visual concept she cannot pull off?
SeulGi, with her fennec fox-like visuals, is a rare beauty in SM Entertainment. Usualy, SM Entertainment prefers idols with double-eyelids, but because SeulGi is just too lovely to pass, it's no wonder SM selected her to be in one of their most popular girl group.
She looks like a world-class super model with choppy bangs.
Minnie seems to have a face that was made to rock choppy bangs.