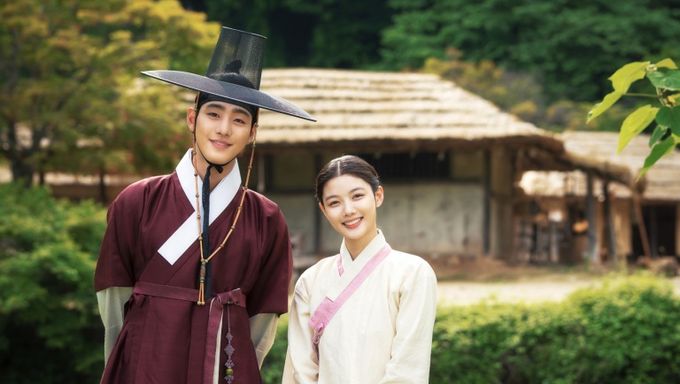 "Lovers of the Red Sky" is one of the most popular historical dramas of 2021. It will be airing for the last time this week and K-Drama fans are eagerly awaiting its conclusion.
Starring Kim YooJung (who plays Hong CheonGi) and Ahn HyoSeop (who plays Ha Ram), the drama is set during the Dan Dynasty and in a village where ghosts and demons exist. There are several picturesque settings throughout the drama where historical settings meet fantasy. 
Some K-Drama fans might be curious about where the drama's beautiful scenes take place. Here is everything you need to know about the filming locations from "Lovers of the Red Sky". 
1. Mungyeongsaejae Open Set
The main filming location for the drama was at the Mungyeongsaejae Provincial Park. Mungyeong Saejae is a mountain pass in the middle of Korea. It is in the North Gyeongsang Province in a city called Mungyeong.
Within the walls of Mungyeongsaejae Provincial Park is the Mungyeongsaejae Open Set where many historical dramas and dramas with historical scenes are filmed. Other dramas that have had scenes filmed there include "The Kings Affection", "My Roommate Is A Gumiho", and "Imitation". 
2. Gyeongsan Bangokji Reservoir
Gyeongsan Bangokji in Namsan-myeon (North Gyeongsan Province) is the home of these beautiful scenes below. It is well-known for its pretty flowers that bloom in the spring and the delicious peaches that you can pick (just like in the drama). 
3. Mureung Valley
Mureung Valley (also romanized as Mureung Kyegok) is in Donghae which is a city in Gangwon Province in Korea.
This valley has many scenic views and it is where we watch the scene of Hong CheongGi painting Ha Ram for the first time.
Will you be adding these locations to your travel bucketlist for when you visit Korea?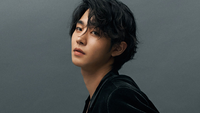 Became a fan of Ahn HyoSeop
You can now view more their stories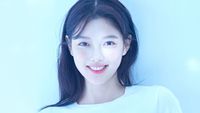 Became a fan of Kim YooJung
You can now view more their stories