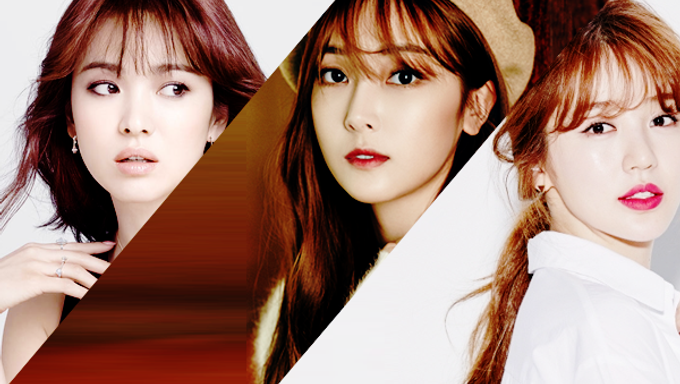 It is true that many Korean artists are rushing to China for business these days, but some female Korean stars seems to be pretty much welcomed in China than Korea, to some extent, as if they turned their back to their homeland.
What are the Chinese media and movie industry people's thoughts on this. At first, Yoon Eun Hye, whose designs were recently caught up in alleged plagiarism, is still doing very well in China, since Chinese netizens and media didn't want it controversial too much. She sure seems to be a big star there.
Must Read : Beautiful face top 5 of Korea selected by Chinese
Song Hye Kyo is also spending much time scheduling in China than Korea, making us think that she might not come back to Korea again. She expressed gratitude to Chinese fans saying that 'I feel more responsible to Chinese fans' last April. Her thousands of Chinese fans sent warm greetings to her on her birthday. She is giving more attention on shooting Chinese movies nowdays.
Jessica Jung, a former Girls' Generation member, is making big moves in China as well appearing in various Chinese programs. By communicating with Chinese fans via SNS, she jumped into the fashion industry.
It seems that these three stars are making own ways compared to the case of  Chu Ja Hyeon, another Korean big star in China, that is under a Korean-Chinese joint company.