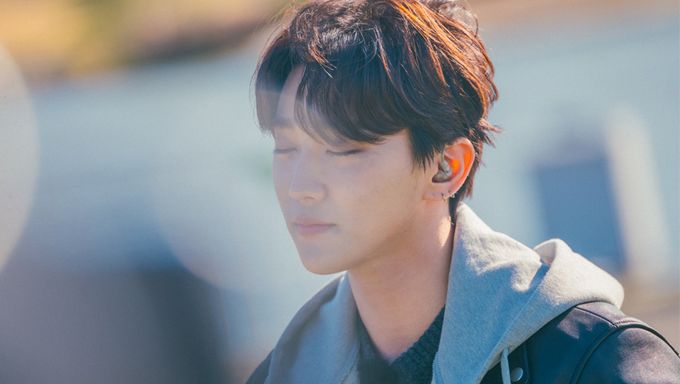 Are you a fan of K-Pop idols under Woollim Entertainment? There are many K-Pop groups and artists under the agency and not long ago, they had gathered and done an interesting video questionnaire through their "THE LIVE" YouTube channel.
If you wish to check out the first episode, you can do so below!
A lot of questions were asked and one of them which caught our attention was the one on which artists from Woollim do they think have the best voice. The results are out and here it is below!
1. Lovelyz's SuJeong
INFINITE's DongWoo shared that SuJeong has an unique voice which is able to express a lot of emotions. During her solo promotions for 'Tiger Eyes', her voice has charmed many and left a deep impression on her fellow Woollim family members.
2. INFINITE's SungKyu
SungKyu is indeed a top vocalist and many Woollim K-Pop idols had chosen him as someone with a clean and solid vocal. His voice stands out among many and is capable of making you fall in love just by listening to him sing.
3. Golden Child's JooChan
Lovelyz's JiSoo shared that she really likes JooChan's voice tone and DRIPPIN's ChangUk mentioned how he had looked up on his performance online. Fellow teammate, Golden Child's SeungMin also believed that JooChan has one of the best voices in Korea.