Here're 3 lucky guys who have always been in the safety line, top 11 in Produce 101 SE2.
Has 'Number 11' been important number before like nowadays? In succession with a big hit of Produce 101 SE1, only 11 members among 101 trainees selected by audience could debut as I.O.I and Wanna One. However, it's very hard to be picked up in top 11 every time. Nevertheless, only 3 trainees has never been ousted from top 11 members for their tremendous popularity. Among final 11 members of Wanna One, most of them had worked their way up. For example, Kang Daniel, the first winner of Wanna One, was ranked at 23rd at the beginning of the program. Or, vice versa, Someone who started from the top ranking eventually couldn't be selected to be Wanna One. Different from them, here are 3 winners who have steadily got immense popularity from the beginning to the final.  Below, Check them out and trace the amazing history of Produce 101 SE2!
Must Read : Who Are The Tallest And Shortest Wanna One?
1.Park JiHoon
First Ranking - 1st
Final Ranking - 2nd
2.Lee DaeHwi
First Ranking - 3rd
Final Ranking - 3rd
3. Ong SeungWoo
First Ranking - 8st
Final Ranking - 5st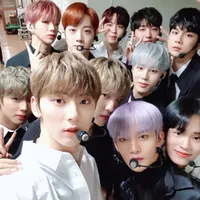 Became a fan of Wanna One
You can now view more their stories