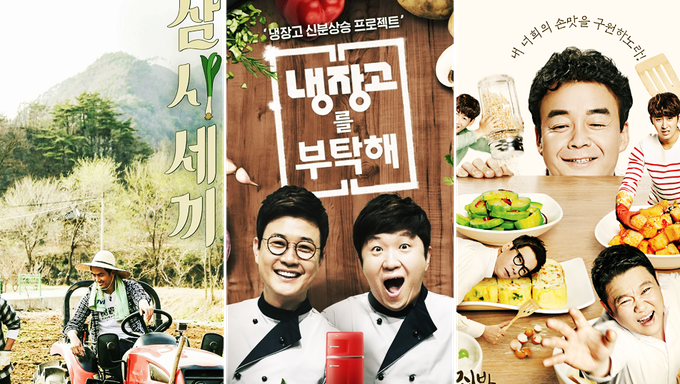 South Korean nationwide general cable TV networks, JTBC, tvN, MBN, Channel A, enjoy prosperous days now. As cable networks increasingly have a presence in TV, we see much more demand for this type of broadcasting station.
INFINITE Dorm's Shocking Refrigerator▼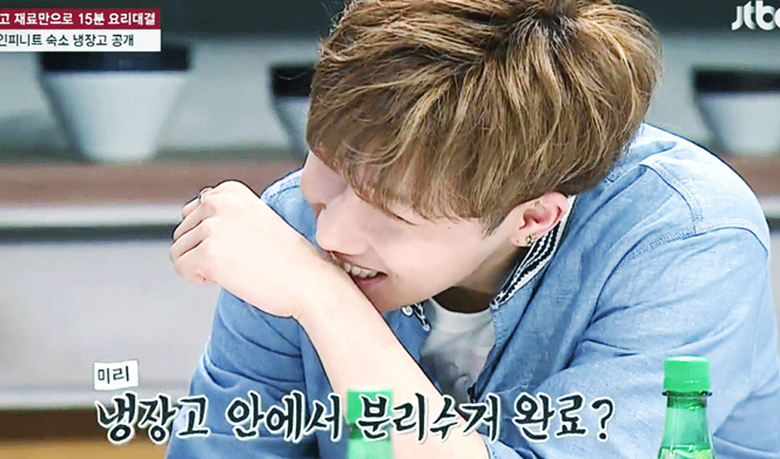 At the end of the 2011, with the introduction of comprehensive programming TV Channels, the government initiated an experimental multi-channel and multi-purpose its service. Its TV Channels have brought newest matter and theme for a refreshing format of the variety program as a leading network of  upcoming era.
Especial topic and way of progress of these shows are going on the air with a tremendous response from viewers. So that here're four Korean newest variety shows attract huge interest from them now.
Actually, more than 10 shows focused on food and cooking have appealed to viewers' palates this year. In Korea, food culture' blossoms in many areas such as cookbooks, chef shows, culinary courses, and even the internet. The 'cooking' is a hot trend. So many cooking show are now filling TV channels of South Korea!
3 Must-See Korean Cooking Shows
Gaining The Highest Ratings
JTBC
1. Please Take Care of My Refrigerator (냉장고를 부탁해)

The highest ratings ever at 9.2%
Date : 2014.11.17 ~ [Mon, KST 21:40]
Casts :  Hong Seok-cheon / Choi Hyun-seok / Sam Kim / Kim Poong / Mihal Ashminov / Jeong Chang-wook / Lee Won-il / Park Jun-woohe 
 JTBC's popular cooking program "Please Take Care of My Refrigerator," which started airing last year, has a number of celebrity chefs cooking up dishes with just a few ingredients that are easy to find in guests' fridges. It brings in items from the refrigerators of  guests and asks six pro-chefs to cook new and creative dishes. 
tvN
2. Mr. Baek The Homemade Food Master (집밥 백선생)

The highest ratings ever at 8.7 %
Date : 2015.05.19 ~ [Tues, KST 21:40]
Casts : Baek Jong-won / Kim Goora / Yoon Sang / Park Jung-chul / Son Ho-jun
tvN's 'Mr. Baek The Homemade Food Master' features master chef Baek Jong Won, who is a husband of actress So Yoo Jin, and four students. On this homemade food cooking show, Chef Baek Jong Won teaches his students, who do not know anything about cooking, about useful cooking methods. and Viewers can easily be obtained its recipe through his teaching, too.
tvN
3. Three Meals a Day (삼시세끼)

The highest ratings ever at 13.1%
Date : 2015.05.15 ~ [Fri, KST 21:45]
Casts : Lee Seo-jin / Ok Taec-yeon
Actually, not off the public TV, coming out of more than 1% in the cable channel hits the jackpot on the ratings of the program. Recently, the second episode of the Jungsun, which stars actor Lee Seo Jin and actor-singer Ok Taec Yeon, had an average rating of 11.2%, with the highest rating peaking at 13.1%.  Its program has played a crucial role in producing cooking show sets in South Korea. and helped  Mr. Baek  and My Refrigerator become one of the leading cooking programs. 
See Also : 10 Things to be a Flawless Fan of Kpop