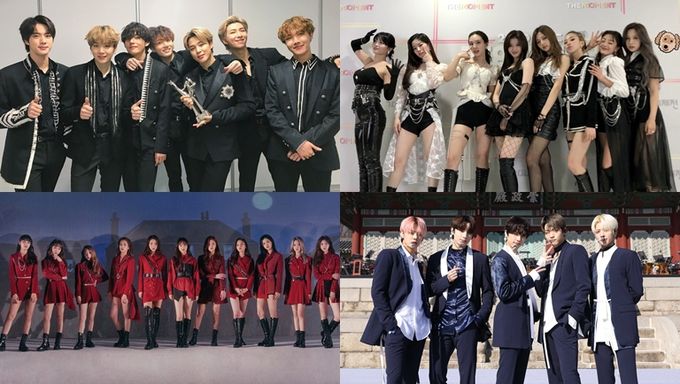 "35th GOLDEN DISC AWARDS 2021 (GDA)" is happening on Jan. 9 and 10 and aside from celebrating the achievements of K-Pop idols in the year of 2020, it is another time for K-Pop fans to enjoy the performances put up by their favourite idols on the award ceremony.
For K-Pop fans located in North and Latin America, LIVECON.TV will be broadcasting digitally live with English subtitles. Make sure to not miss out on this awesome opportunity.
With that being said, let's check out what are some of the 3 main reasons why you should not miss out on this year's "35th GOLDEN DISC AWARDS 20201"!
1. Possible 5th consecutive "Daesang" for BTS
Over the past years, BTShas been impressing not just their fans but also many K-Pop lovers from all over the world with their incredible achievements.
After their debut in 2013, BTS had received the "Rookie of the Year" award in 2014 from "GOLDEN DISC AWARDS" and after that, continued to impress with their numerous awards from the "GDA". You can also check out their list of awards received from "GOLDEN DISC AWARDS" here.
BTS will be making their 7th appearance on the music award and if they were to receive another "Daesang", it is going to be their 5th time to do so.
2. From K-Pop to Trot stages
If you had checked out the lineup, you would notice that the lineup for this year's GDA is slightly different from other years. While K-Pop is becoming a global phenomenon, Korean trot songs are also taking over slowly.
It is expected that with the rise in popularity in trot, it is no doubt that K-Pop fans will be able to witness trot stages during the award ceremony!
In addition, it was also revealed by GDA officials that the opening stage would be performed by pianist Park JiChan and crossover group, LA POEM.
3. Comfort and hope despite COVID-19
The continuous worldwide pandemic has drained people not just physically but also emotionally. The theme of this year's GDA is "RE," which means "Again." Many people who are tired of their daily lives will be encouraged to start again.
As such, GDA officials hope that the "loss of 2020 will be put behind and everyone can leap forward in the new year".
They also revealed that IUhad prepared a special performance through the handwriting by her juniors. After 20 years of debut, Noel, will also be performing a medley of their songs. The powerful performance of Park JinYoung and Rain is also expected.
Through these specially prepared stages, it is hoped that K-Pop fans from all over the world would feel encouraged once again!