3 Reasons For You To Look Forward To TWICE's 'FANCY' Comeback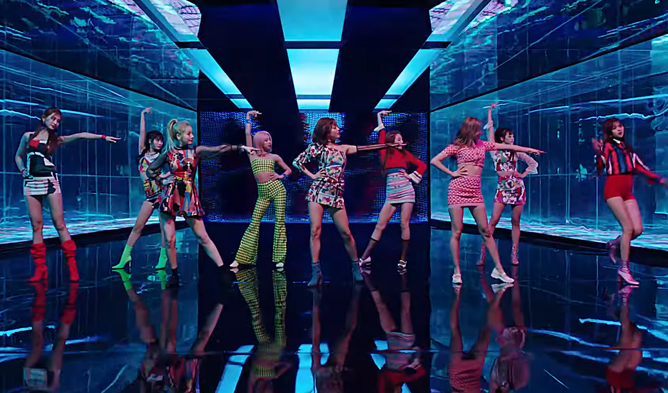 April is definitely the month filled with comebacks as TWICE is set to return with their 7th mini album "FANCY YOU" and title track 'FANCY' on Apr. 22.
It has been 5 months since their previous comeback, "YES or YES" and many are curious as to what the girls have on the table this time.
For the past few days, TWICE has been releasing teasers photos and clips, causing fans to be even more hyped up than before. If you have yet to check out their teaser clip, you can do so below.
According to Korean media outlet, OSEN, they came up with two reasons why many should anticipate for this comeback and Kpopmap has also come up with our reason too.
#1 Birth of a new genre and drastic transformation
Ever since their debut, TWICE has the image of a healthy, lovely and cute girl group and through this comeback teaser, many are excited to see their transformation.
It seemed as if the girls are attempting a colorful and powerful concept but also not losing their original TWICE's identity.
With that being said, fans are curious to see what else they have yet to shown them with their upcoming mini album.
#2 Possible 11th consecutive streak of hit tracks?
With every release of a new song, TWICE has never failed to hit the number one spot on music charts. They were able to achieve such consecutive results for the past 10 comebacks.
TWICE has a wide collection of hit tracks such as 'OOH-AHH', 'CHEER UP', 'TT', 'Likey', 'Signal', 'YES or YES' and many so on! In addition to how their music are well received by their fans, the songs also seemed to appeal the general public.
'FANCY' is said to be written and composed by famous producers who had also produced ChungHa's 'Gotta Go' and Apink's '%%'.
Hence, it comes to the question if TWICE would be able to continue their number one streak, making their upcoming title track 'FANCY' their next number one track.
Finally, we thought that there might be more reason for us to be excited for TWICE's comeback.
#3 Upcoming world tour 
With their impending comeback, TWICE is also set to start their new world tour which includes 4 cities in the U.S. For more information, you can check out the post here.
New world tour means new set list which also allow fans to be excited for their upcoming stages and performances. It will be the first time for TWICE to have their concert in the U.S. and many are extremely happy to see the girls coming.
Are you looking forward to their comeback too?
Read More : TWICE World Tour 2019: Cities And Ticket Details