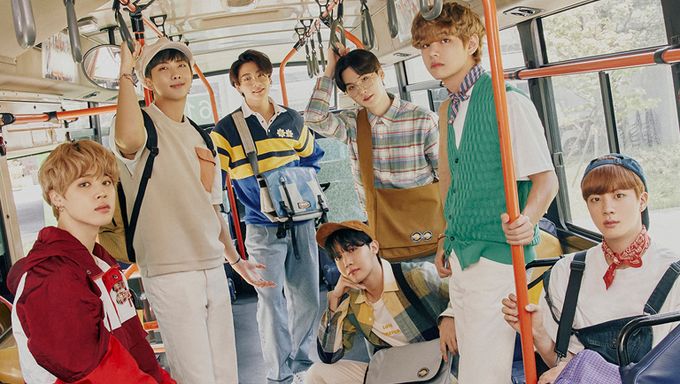 BTSis set to release their upcoming album "BE" on Nov. 20 and their fans, ARMY, from all over the world have been hyping up the excitement.
Back in August, they had released their first ever single 'Dynamite' which took over the world by storm as they had charted over Billboard "Hot 100" for consecutive weeks.
In just more than a week's time, songs from their new album "BE" will be available and many are wondering just how many records they will be breaking.
On the strike of midnight of Nov. 11, BTS released the track list for "BE" on their official social media.
#BTS #방탄소년단 #BTS_BE Tracklist pic.twitter.com/rULhVykZXP

— BIGHIT MUSIC (@BIGHIT_MUSIC) November 10, 2020
With a total of 8 tracks in the new album, the excitement for the release kicked in once again!
Korean media also listed out 3 reasons why "BE" is going to be even more meaningful than before. Let's find out why!
#1 Made by BTS
From song writing to concept to the hand written track list, "BE" is an album said to be made completely by BTS.
Some time ago, the members held a live session in YouTube discussing about how they should produce and release the new album. Since then, many had noticed that each of them has their own unique role and play a special part in making the album.
They also put in a lot of effort in making sure that their messages are properly conveyed to ARMY.
#2 'An album like a page in a diary' 
When the track list was released, there was a piece of writing that was uploaded with it.
Looking carefully, it seemed like BTS was trying to send a message with the theme 'Life Goes On'.
Many would recall that in the first half of 2020, BTS was originally set to go on a world tour. However, due to the pandemic outbreak, they were forced to cancel their world tour which caused them to feel empty and lost for a moment.
Later, they realised that they are not the only one who is feeling this way and life has to go on. They hoped that through their music, ARMY from all over the world would be able to feel encouraged once again.
It was also mentioned that "BE" is like a page in the diary of the era they live in now. It contains the honest thoughts and feelings that people are going through.
#3 'Skit' included in the album for the first time after 3 years 
Long time fans of BTS would know that they included recordings of their conversation or also known as skit in some of their previous albums. It is usually a moment which they want to share with their fans and the last skit was included in "LOVE YOURSELF : Her" back in 2017.
3 years later, they will be including it in their latest upcoming album.
This had also caused many to wonder what they will be including in "BE" this time.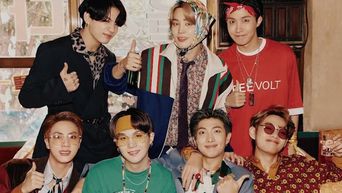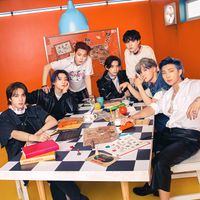 Became a fan of BTS
You can now view more their stories