If you haven't checked out K-Pop idol group ATEEZ yet, we encourage you not to sleep on them as they have been making some big moves after their recent debut back in October.
Their current rise can somewhat be described as "scary" as it is almost as if they have devised a masterplan to dominate the world.
Below are three reasons why ATEEZ just might become the next big K-Pop phenomenon.
Despite Coming From A Humble Agency, They're Killing It
Signed under an agency that doesn't exactly have the same promotional firepower like the big three, coming from humble beginnings, yet they have the attention of the public on a global scale. Sounds a lot like another group that we know who are world superstars today right?
ATEEZ is similar to BTS in their earlier days as they are able to do more with less and maximize what they have.
They've Already Made Their Debut On Billboard's Social 50 Chart
We're sorry for making the BTS comparison here again, but they seem to be on a similar path and it's a good thing. The group had over 129,000 retweets, 64,000 mentions, and 7,000 new followers on Twitter recently.
Their presence in social media is gradually on the rise, and who knows, they may just end up actually winning the actual Billboard award for 'Top Social Artist' if they keep it up!
Sold Out First World Tour
Despite being rookies, they went on a world tour, that sold out in a flash.
They Are Gorgeous
Allure magazine complimented ATEEZ on their bold makeup style that definitely turns more than just a few heads when they walk by.
Read More : MustB Survives Car Accident Manager Passes Away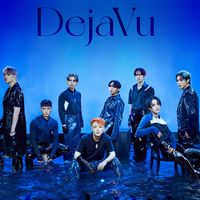 Became a fan of ATEEZ
You can now view more their stories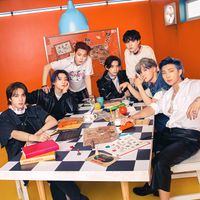 Became a fan of BTS
You can now view more their stories