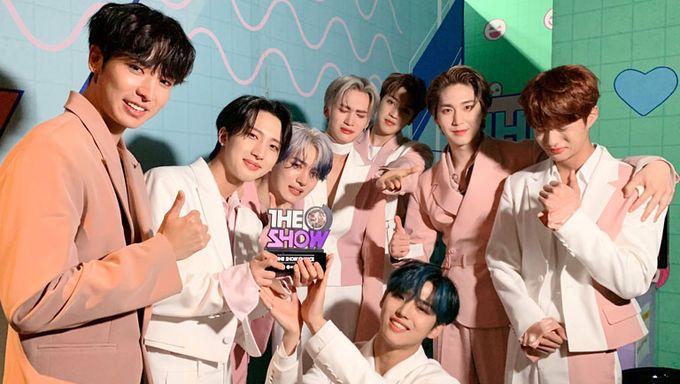 On Oct. 20, PENTAGONtook home their 1st win on "THE SHOW" for the very first time since their debut!
Some thought that they had already received a music show win with their hit track 'Shine' back in 2018 but it turned out that they did not receive any wins from music shows back then.
With that being said, many noticed how the boys were emotional when they received the trophy for their 1st win on "THE SHOW".
#1 4 years after their debut
It is never easy to receive a 1st win on any music show and if a K-Pop group or idol were to receive it, this would mean that they have a certain amount of fan base. Fans would have to stream their song as well as participate in the live voting.
Famous K-Pop groups with tremendous amount of fans can top the chart for a really long time and some also mentioned how the 'timing' for song release is also important for K-Pop idols.
For PENTAGON, it took them more than 4 years after their debut before they received their 1st ever music show win with 'Daisy'.
4 years can be a long time and also a short time for some but nonetheless, PENTAGON had proved that they are on the rise with solid performing skills and talent.
#2 "Road To Kingdom"
There is no denial that PENTAGON's appearance on "Road To Kingdom" had gave them a boost in their popularity as viewers were able to see the amount of talent and potential the boys have. The boys had went through a lot of hard work and showed the viewers how they are capable of pulling off various concepts.
During that time, member Kino shared that he was praying everyday during their promotion for 'Dr. Bebe' in the hope of getting their 1st music show win. In addition, Hui shared how they thought they would achieve success about 3 years after their debut but it did not seem to happen.
However, their fans did not give up on them and were also emotional after seeing how they had achieved their 1st ever music show win with 'Daisy'.
#3 For JinHo & Universe
Some might recall that JinHo had enlisted in the military to serve his mandatory duty. While PENTAGON members were saying their speech, they did not forget to mention him and told him that they had finally received their 1st win.
You can check out the moment at 1:22 of the video above.
Of course, the boys also thanked their fans, Universe, continuously as their 1st win was only possible thanks to their constant support. The members had shared their gratefulness through their official social media and also held a V-Live to celebrate the happy occassion!
If you have missed out the live, you can catch the re-run above too!
PENTAGON will also be having their 1st online concert on Nov. 29.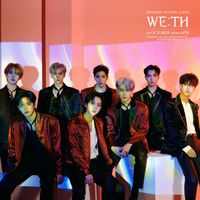 Became a fan of PENTAGON
You can now view more their stories