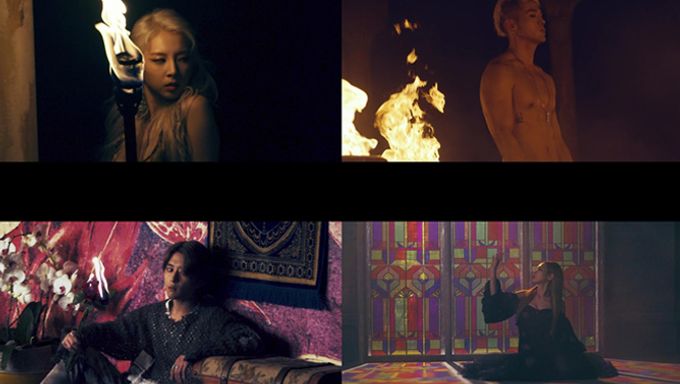 Co-ed K-Pop group, KARD, has reportedly announced that they will be returning with their new single 'Bomb Bomb' on Mar. 27.
On Mar. 19, they released the teaser video on their official V-Live channel. If you have not checked it out, make sure to do it below.
Through the teaser video, many fans felt 'personally attacked' as they were not ready for their powerful and mysterious concept.
With that being said, let's find out why some fans felt that this comeback is going to be even bigger than before.
#1 Visually Explosive Return 
Just like what fans had seen in the video, they were treated with an upgraded version of the members of KARD. Member BM once again shows off his perfectly toned body and J.Seph was seen alluring fans with his mysterious yet strong facial expressions.
We also did not fail to notice how SoMin had heavy and dark eyeliner, suggesting how she was fully prepared for this 'Bomb Bomb' attack. Needless to say, JiWoo was also seen with her strong and clean dance moves inside the video.
#2 Unforgettable Moment For Fans
Compared to the previous concepts which KARD had done, fans were pretty sure that the 4 members will be going for something dark, mysterious and perhaps a slight hint of seduction.
If you had taken a closer look at the teaser video, you would notice how the main colors are red and black. J.Seph was seen with a red cape, red rose and even wearing a shirt with patches of red. When BM was dancing with water splashing around, the lighting was also set to red. As for the girls, you noticed how they are wearing black outfits.
Is Mar. 27 going to be an unforgettable moment for fans? Definitely.
#3 Addictive and rhythmic music
Although the audio and music video of 'Bomb Bomb' have yet to be released, it was reported by DPS Media that the new song will be based on an addictive moombathon beat.
There is a very high chance that the fans will be hooked onto the music once 'Bomb Bomb' is released.
Do you think you will be able to survive the 'Bomb Bomb' attack?
Read More : KARD Members' Height, From Tallest To Shortest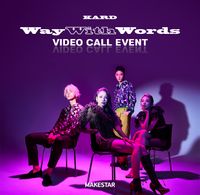 Became a fan of KARD
You can now view more their stories