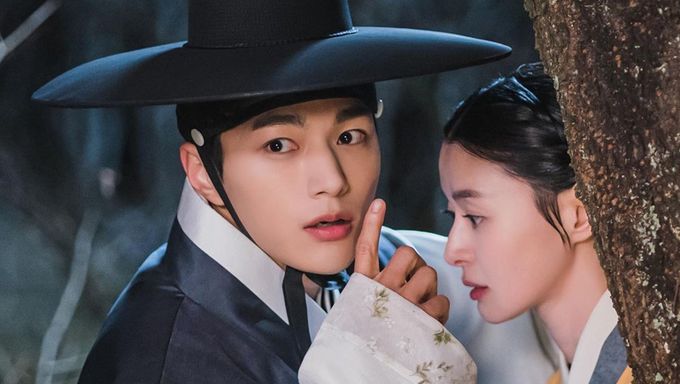 The KBS comedy historical drama "Royal Secret Agent" just ended. In this drama, the trio acted by Kim MyungSoo (INFINITE 's L), Kwon NaRa, and Lee YiKyung go on several investigations across the country.
This drama is a must-watch for those of you looking for a romantic and funny historical drama. It was popular in Korea. Ratings started at 5.0% but increased a lot during the broadcast and ended at 14.0%.
Kim MyungSoo received attention for his good acting in the drama and also his good looks. If you are sad the drama ended, here are also 3 handsome and talented actors who will (potentially) act as lead actors in KBS historical dramas this year after Kim MyungSoo. (Only KBS dramas are included).
1. Ji Soo in "River Where the Moon Rises" - Confirmed
From next week and on the same Monday-Tuesday time slot as "Royal Secret Agent", Ji Soo will take the lead role in "River Where The Moon Rises" along with Kim SoHyun. The drama is not set in Joseon like "Royal Secret Agent" but in Goguryeo.
Ji Soo has proved to be a versatile actor who can act in diverse roles. His past works include acting in romantic comedies but also more recently a 27-year-old man diagnosed with terminal stomach cancer in "Amanza" and a man with a painful one-sided-love in a heartbreaking love story in "When I Was Beautiful". Ji Soo also is experienced in historical drama as he previously acted in "Moon Lovers: Scarlet Heart Ryeo".
In "River Where the Moon Rises", he is acting as OnDal who makes foolish sacrifices for the ambitious Princess PyeongGang (Kim SoHyun).
2. SF9's RoWoon in "Yeonmo / Affection"- In talks
It is not confirmed yet, but we could maybe see SF9's RoWoon as the lead in the KBS historical drama "Yeonmo" (also called "Affection") in the second half of 2021. He is currently in talks along with Park EunBin.
RoWoon has been praised for his acting in "Extraordinary you" and he is receiving even more praises for his perfect acting in his current drama "She Would Never Know". The two lead characters -HaRu and HyunSeung- are different, allowing him to show how broad his acting spectrum is. Moreover, RoWoon had briefly acted in some historical scenes in "Extraordinary You" so fans are looking forward to seeing him in a historical drama.
The story is based on the manhwa (manga) of the same title. If he accepts, RoWoon would be acting as a manly man of Joseon who is the teacher and first love of Lee Hwi (Park EunBin) who is a king hiding that she is a woman.
3. Yoo SeungHo in "When Flowers Bloom I Think of The Moon" - In talks
Here is another actor in talks for a KBS historical drama: it is none other than Yoo SeungHo. He is considering taking the lead role in "When Flowers Bloom I Think of The Moon".
Yoo SeungHo debuted back in 1999 and he is well-known for his flawless acting. That is not all, he is also very skilled in historical dramas showing great action scenes with swords and horse-riding scenes in "Warrior Baek DongSoo" and "The Emperor: Owner of the Mask" (fun fact, he was acting with Kim MyungSoo in this one!). Many fans are looking forward to seeing the actor in a new historical drama.
In "When Flowers Bloom I Think of The Moon", he would take the role of a handsome and popular inspector who came to Seoul to achieve fame and prestige to restore his family's name. He would keep on bumping into a poor noblewoman and the crown prince in front of the secret liquor warehouse during the prohibition law in Joseon. The three of them know this secret that could get them killed.