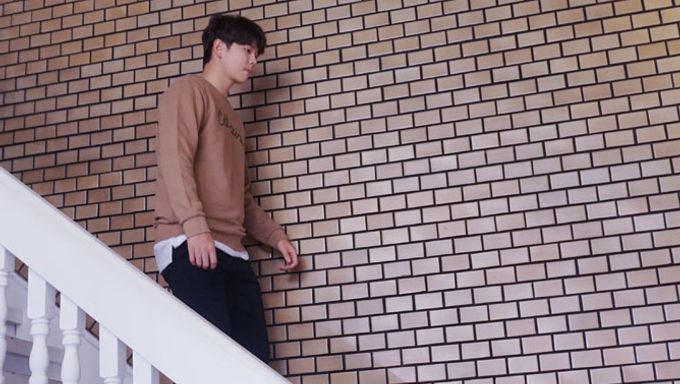 Among Korean actors, some are tall and some are just way taller than the average height (based on Korean standard). With new models turned actors and rookie actors, there are more and more tall Korean actors every year.
This list is composed of actors of over 187cm. They are known for their model-like stature and sometimes have huge height difference with actresses in their projects.
Here is the list of the tallest Korean actors.
1- Yoon KyunSang - 191cm
Yoon KyunSang is the tallest Korean actor with his 191cm (based on official height data). The actor has shown his good acting skills with dramas of various genres.
RoWoon is a member of SF9 and also a rising actor. With the hit drama "Extraordinary You", he gained huge popularity. RoWoon has also been busy with modeling activities such as fashion week runway and pictorials for magazines.
3- Lee KwangSoo - 190cm
Lee KwangSoo is famous for being a regular cast of TV show "Running Man". But that is not all, he has been acting in numerous dramas including "It's OK, That's Love" and "Live".
4- Lee KiWoo - 190cm
Lee KiWoo is an actor that acted in dramas such as "Cool Guys, Hot Ramen", "Miss Korea", "Rain or Shine", "Doctor Detective", and more.
5- Lee TaeHwan - 188cm
Lee TaeHwan is a model and actor. He acted in dramas such as "W", "What's Wrong With Secretary Kim", and "Touch".
6 - Koo JaSung - 188cm
Koo JaSung is a model and a rising actor. He previously acted in the dramas "Misty" and "The Secret Life of My Secretary".
7 - Kim WooBin - 188cm
Hallyu star Kim WooBin is 188 cm tall. Fans are well aware of his height as he began his career as a runway model.
8- Kang Hui (Kang Hee) - 188cm
Kang Hui is a new face. He is a rookie actor part of YG KPLUS. He acted in the popular Playlist web drama "Ending Again".
9- CNBLUE's Lee JungShin - 188cm
Lee JungShin is the bassist of CNBLUE but he is also an actor. He previously acted in dramas such as "Cinderella with Four Knights", "My Sassy Girl" and "My First Love".