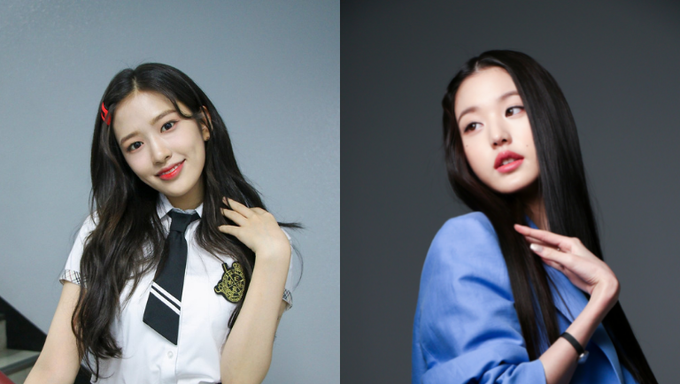 Starship Entertainment is preparing to debut a new girl group in the second half of this year.
They have yet to officially reveal any information about the group, including the name, size, or who the members are.
Here are three things we know about this new group.
1. Former IZ*ONE members
Two of the alleged members of the new girl group are former members of hot girl group IZ*ONE. IZ*ONE's Jang WonYoung and An YuJin have both been reported to be re-debuting in the new group.
This news has gotten a lot of attention considering that most of IZ*ONE's fans didn't want to see the group disband. Many of their fans are excited to see them perform again and especially love that they'll be joining the group with a previous groupmate.
2. Other members
The remaining members are said to be made up of Starship's existing teenage trainees. The number of group members and their names has not been revealed yet.
3. Speculated name
Fans who are anticipating the debut of this group have speculated that the group's name will be I've.
Fans have been avidly searching for any hints at a group name, including newly made social media accounts on platforms such as Twitter and Instagram. Some have even gone as far as searching for newly registered official brand names. This may not be the official name of the group, but many fans have a strong hunch that it is.
What do you think of Starship Entertainment debuting a new girl group?