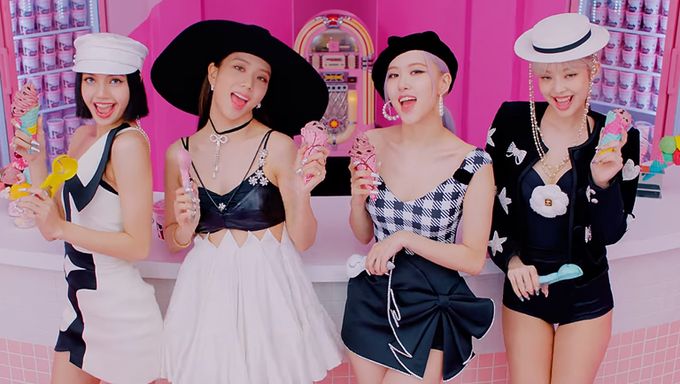 BLACKPINKhad just released their new single 'Ice Cream' with Selena Gomez and it is trending all over the world!
To check out their sweet and adorable music video, make sure to take a look below.
It has been 2 months since BLACKPINK had released 'How You Like That' and the drop of 'Ice Cream' definitely has their fans excited for their future songs too.
Here are 3 things about 'Ice Cream' that can actually be interesting for some!
#1 A different twist 
When the first teaser photo for 'Ice Cream' was released, many were surprised to see that BLACKPINK will be going for a bright, sweet and lovely vibe.
It is definitely different from the powerful, girl crush concepts which they have been doing all along. However, the switch in concepts and looks had definitely hyped up the fans.
The song itself has the meaning of 'even though someone might look cold on the outside, he or she is actually sweet after getting to know them'. This might actually suggest that despite the cool and chic images which BLACKPINK has, they are actually someone who are sweet and lovely.
#2 Participated by Ariana Grande
Initially, many guessed that Ariana Grande would be the one featured in the song but it turned out that she had actually participated in the making of 'Ice Cream'.
https://www.instagram.com/p/CEKGrWGjekX/
It is amazing to see how not just Selena Gomez but also Ariana Grande who are part of the 'Ice Cream' team!
#3 'Serendipity' special ice cream flavor
Did you know that the ice cream brand 'Serendipity' had released a special ice cream flavor for the release of 'Ice Cream'?
Our new favorite flavor engineer #SelenaGomez crafted her very own "Cookies & Cream Remix" recipe. Available on our website and at retailers nationwide!

***Only available in the US. Expanding globally soon✨ pic.twitter.com/3OsnSj4zED

— Serendipity Brands (@Eat_Serendipity) August 26, 2020
Selena Gomez was said to have made the special recipe that is said to be 'Cookies & Cream Remix'. Although it is currently only available in the U.S., many are curious and want to get their hands on the special ice cream.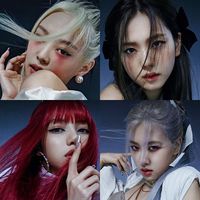 Became a fan of BLACKPINK
You can now view more their stories