"Alice" is the new time travel melodrama of SBS. Joo Won and Kim HeeSun are the lead actors.
It tells the story of a man and a woman who had to be eternally separated because of death and who get to meet again like magic beyond the limits of time and dimension.
The drama just started during the weekend and the second episode already saw a jump in ratings. Indeed the first two episodes were good with an intriguing and new plot, perfect acting, and also good CGIs.
"Alice" is filled with futuristic elements (with a time travel machine), cinematography, action, secrets, mystery, emotions, a fun detective team, and a captivating lead. It just started but it already seems like it is a must-watch.
Joo Won is the lead: detective Park JinGyeom. He has an antisocial personality disorder and is highly intelligent. When he was younger he was the witness of the murder of his single mother.
Here are 3 times Joo Won impressed with perfect acting in the first two episodes.
Be aware of major spoilers (episodes 1 and 2)!
1- Nerve breaking action scene
Joo Won had a nerve breaking car race and even jumped from his broken car to his enemy's car. It was spectacular.
2- Heartbreaking emotional scene
Joo Won is known for being a good actor and he did not disappoint in the first episodes. His crying scene when his mother passed away was painful.
3- 'Romantic' intense scene
In this scene Lee DaIn (acting as Kim DoYeon) was hurt by the killer. Joo Won -angered and worried for her- trapped the killer in the elevator and threatened him. "I don't care who you are or where you're from. If I find DoYeon with even a small wound, I'll kill you with my own hands by all means".
One last gif with Joo Won's stunning acting.
Did you start watching? Do you like the drama? What is your favorite scene?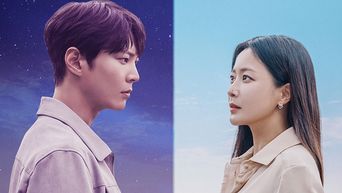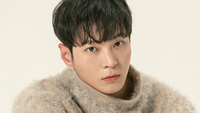 Became a fan of JooWon
You can now view more their stories