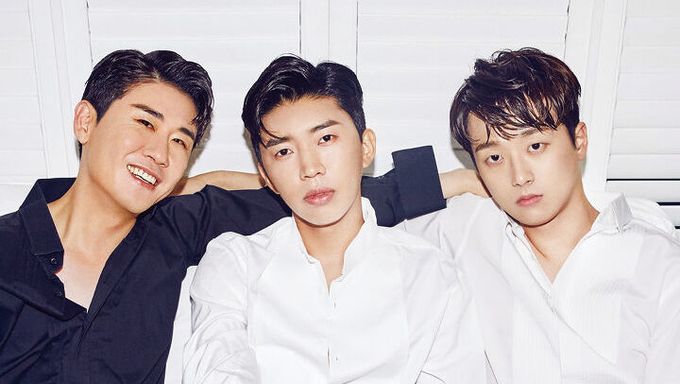 Amidst the world-wide popularity of the K-Pop industry on an unprecedented scale, the trot scene has had a major revival in 2020.
While K-Pop's history, the moment it began to take form and flourish, begins back in the 90's with Seo TaiJi & Boys, trot music's history dates back to the first half of the 20th century, during the Japanese occupation of the Korean peninsula. Interestingly enough, the genre actually has been influenced by a mixture of American, Korean, and even European music.
You might not have expected trot music to have been so popular among young people, as one could easily assume they would be more interested in mainstream K-Pop culture with pretty idols delivering eye-popping stage performances through energetic choreography.
However, despite not having had international world-wide media coverage as much as mainstream K-Pop, the trot scene has actually in a way been outperforming mainstream K-Pop back home, and the numbers will tell you exactly just that. Earlier this year, Nielsen Korea revealed that TV program 'Mr. Trot' had a significantly higher viewer rate at 35.7%, in comparison to Mnet's Produce 48's 3.1% and Produce X 101's 3.9%.
Trot music has an edge over mainstream K-Pop in the sense that it is generally enjoyed by people of all ages, from grandparents, office workers, high school kids in karaoke rooms, and even elementary school children who've heard a hit trot song on a TV commercial.
So what has changed in the trot scene that makes it so significant in the current era?
Normally, when people in South Korea thought of trot music, famous figures that instantly came to mind were Tae JinAh, Song DaeKwan, Na HoonA, Lee MiJa, Kim YonJa and etc.
All of these veteran singers, despite being some of the most influential celebrities in the industry, weren't exactly the stars that younger people would follow the same way they do with K-Pop idols.
The players have changed.
Through 'Mr. Trot', viewers were initially stunned at the participants who all shared visuals similar to that of K-Pop idols. Young handsome men who looked as if they belonged in a boy band were suddenly appearing on this program showing a new side to the trot scene.
According to the DailyNK, the popularity surge had so much impact that even women between the ages of thirty and sixty in North Korea were closely following the show.
Of course, before 'Mr. Trot', the beautiful Hong JinYoung, was one main player in the scene who helped break the stereotype that trot singers were elderly people with a taste for flamboyant fashion and partying.
But this year in 2020, several new younger artists have also made an impact, taking the trot scene to the next level.
The winning finalist of 'Mr. Trot', it has been said that Lim YoungWoong's popularity transcends that of even your average K-Pop idols.
Lim received a total of 1.4 million votes when he competed in 'Mr. Trot', beating 17,000 applicants in the program.
After making a name for himself through the program, he received love calls from various CF deals and popular variety TV programs such as MBC's 'Radio Star', TV Chosun's 'Romantic Call Center', JTBC's 'Knowing Bros.'.
Born in 1991, Lim initially wanted to become a ballad singer. However, his passion shifted its course after winning an Excellence Prize on KBS1's 'National Singing Contest', where he discovered his talents and calling to trot music.
To get a better idea of just how popular Lim YoungWoong actually is, he was in second place, just behind BTS in the brand reputation index rankings, outperforming even former Wanna One member Kang Daniel, who is also another highly popular K-Pop idol in the nation who ranked first place in brand reputation rankings for roughly ten consecutive times in the past.
Young Tak
YoungTak is the finalist of 'Mr. Trot' who took second place.
Born in 1983, YoungTak revealed during an interview Singles magazine that he's obsessed with music, and it's all he ever talks about whenever he's with anyone.
Many viewers have described him as the "serious" type, who doesn't talk much.
However, he insists that he actually jokes around a lot, and that the reason why he comes off as a serious person is because he's more of a listener and only becomes talkative if the subject of the conversation is about music.
Having a master's degree in music composition at Kookmin University, YoungTak's obsession with music doesn't come as a surprise either.
YoungTak first began to dive into trot beginning at around 2016, but was already quite a famous figure in the industry as he worked as guide vocals in studios and animations.
Lee ChanWon
The third place winner of 'Mr. Trot', Lee ChanWon is just twenty four years of age, and is a university student as well.
There's a saying that only the most popular and trendiest stars in South Korea appear on makgeolli CF's, and Lee ChanWon, who perfectly fits that description, has appeared on makgeolli CF's.
For Lee, he stated that everything seems to have happened in a flash. One day, he was going day to day attending lectures at university, and suddenly, he's now a trot singer.
Being in the younger generation, when asked how he ended up liking trot music, he revealed that his grand parents played a huge role in influencing him. Lee also stated that his father's dream was to become a trot singer as well. With his family being trot fans, it was only natural that he found a liking to the genre.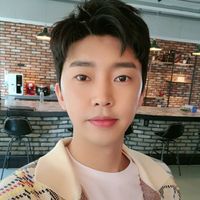 Became a fan of Lim YoungWoong
You can now view more their stories