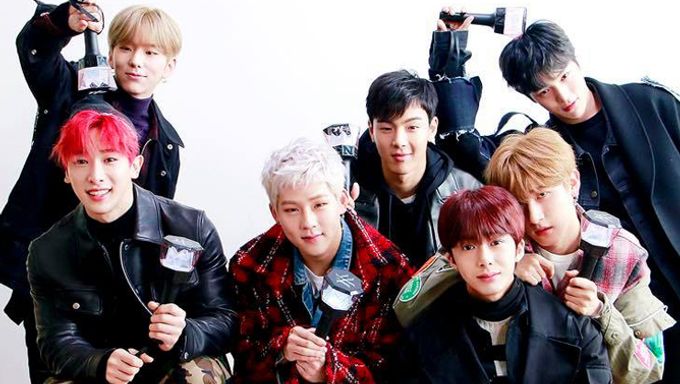 May 14th 2018 marks the third anniversary of MONSTA X who had debuted back in 2015. Taking a trip down the memory lane, MONSTA X has achieved so much and will continue to strive as a K-Pop idol.
Let's take a look at how far they have come.
MONSTA X debuted as a 7 member group, ShowNu, WonHo, MinHyuk, KiHyun, HyungWon, JooHeon and I.M, through Mnet "Mcountdown" with their debut song 'Trespass'. Since then, they have been receiving love not just in South Korea but also from fans overseas.
They were given the nickname "super rookie" because of their successful debut and were also awarded as the "Next Generation Asian Artist" in Mnet Asian Music Awards 2015 as well as "1TheK Performance Award" in Melon Music Awards 2015.
In addition, they were called the 'beast-dol (beast+idol)' by the media because of their unique, dynamic and powerful performance and music which included hints of hip-hop.
After which, they released songs such as 'RUSH', 'HERO', 'ALL IN', 'Fighter', 'Beautiful', 'SHINE FOREVER' with powerful and charismatic stages which gained even more attention from the public.
Last year in 2017, they received number one for the first time on a music show 'THE SHOW' with their dynamic yet sexy performance of 'DRAMARAMA'. This proves another milestone achieved by the 7 amazing boys!
Furthermore, it was noted that member JooHeon, I.M and WonHo also participated in the production of their songs. With members involved in the production of their own songs, it is believed that their image as a group would be further recognized as a whole through their unique style.
Continuing their achievements, MONSTA X received the "Next Generation Artist" award in Golden Disc Awards 2016 and "Disk Bonsang" in both 2017 and 2018.
Following their amazing results, MONSTA X performed in Japan's biggest music festival 'SUMMER SONIC 2017' in 2017. It was known that they represented South Korea and was considered to be one of the rising icons in the K-Pop industry. 'SUMMER SONIC 2017' invites artists from all over the world every year and it was a definite honorable moment for MONSTA X to be able to represent their country. Thanks to their participation, their fame is also rising steadily in Japan.
This year in March, MONSTA X released their 6th mini album "The Connect" with their title track 'Jealousy'. They have once again proved their name as a global idol through the results they have received from both South Korea and overseas.
MONSTA X was complimented by the U.S music media, Billboard, saying how their hard work is "paying off as seen by the new chart successes from their latest music releases". English media, The Guardian, has also interviewed the 7 members and gave positive comments such as how through 'Jealousy', the different unique charms and dramatic sides of MONSTA X could be seen.
Apart from that, MONSTA X is also gaining limelight from Spain, Singapore, Brazil and so on.
Thanks to their international success, they have also broken their own records on music charts overseas. For their latest mini album "The Connect", it has reached the second place for the U.S "Billboard World Album Chart" and also the eighth place for "Heatseeker Album Chart". In Japan, their single 'SPOTLIGHT' was also certified gold by Recording Industry Association of Japan which had topped Oricon's and Tower Records' daily charts earlier this year.
To prove their popularity and fame overseas, MONSTA X has also been holding world tour in the previous years.
In 2017, two years after their debut, they held 16 performances in France, Germany, Russia, the U.S, South America as well as cities in Asia. In addition to that, they will be greeting their fans from England, Netherlands, Spain and other Europe countries as well as Asia, the U.S and South America, with 18 shows this year.
With their rising success and fame, many are curious as to what kind of music and performances they would bring to their fans in the future.
MONSTA X had successfully completed their Japanese tour and will be kicking off their second world tour with the Seoul shows on May 26th and 27th.
It is expected that these 7 boys will bring even better and wonderful results to the table in no time.
Read More : MONSTA X Profile: Starship Entertainment's Septet K-Pop Boy Band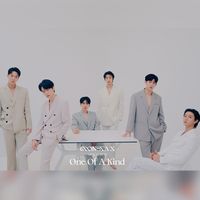 Became a fan of MONSTA X
You can now view more their stories