That's right, you saw the numbers correctly. A total of three hundred and sixty passengers had to get off the plane that they were in and had to re-board the plane all because of four sasaeng fans of Wanna One.
The fans boarded the plane just to catch a glimpse of their idols.
The incident took place on December 15th on a flight from Hong Kong to South Korea, when the four sasaeng fans requested to leave the plane just moments before departure. According to news reports from South Korean media, three of the fans were from China while one of them was from Hong Kong.
The fans began to make a scene when they were told to remain in their seats, and it seems that they were allowed to get off the plane in order to avoid a scene and causing more danger to the other passengers around. And because it was a standard procedure for the airlines to have everyone leave the plane under the circumstance where anyone had to get off the plane, all the passengers eventually had to get off the plane.
In addition, the four sasaeng fans also demanded a full refund for the tickets they purchased.
Read More : IZ*ONE vs. CLC, Fans Talk About Song That Was Originally Intended For Latter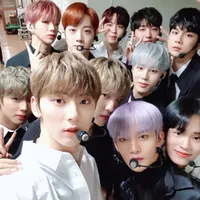 Became a fan of Wanna One
You can now view more their stories