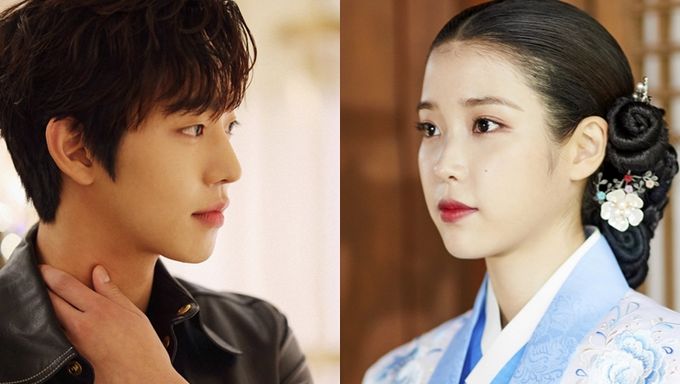 Ahn HyoSeop is one of the hottest rising actors of the moment. He previously acted in popular dramas "Still 17 ", "Abyss", and "Dr. Romantic 2". It is with the latest that he especially gained a lot of popularity.
Not long ago, the news of Ahn HyoSeop being in talks for a new drama has interested many. It is an SBS historical fantasy romance drama based on a novel called "Hong ChunGi". The writer of "Hong ChunGi" Jung EunKweol previously wrote the famous novels (adapted into drama) "SungKyunKwan Scandal" and "The Moon that Embraces the Sun".
"Hong ChunGi" tells the story of the only female painter of the Joseon Dynasty. Director Jang TaeYoo from "Deep Rooted Tree", "My Love From The Star", and "Hyena" is in charge of the project.
There are 3 lead characters. Hong ChunGi is a beautiful woman. HaRam lost his sight but he knows physiognomy and how to read the stars. Royal Prince Ahn Phyong loves to party with elegance and loves beautiful things.
The production team is still casting and fans can't help but wonder who could be acting with Ahn HyoSeop. We compiled a list of 4 actresses who could be the perfect match for the role and Ahn HyoSeop.
Let us know in the comments and in the poll who do you think should take the role of Hong ChunGi.
1- IU
IU would be a perfect match. The actress proved her good acting and has experience in the historical drama "Moon Lovers: Scarlet Heart Ryeo". This time it would not be Goryeo but Joseon.
2- Yoona
Yoona could be a good match for the role. She is also experienced with historical dramas as she acted in "The King in Love". However, Yoona is already cast in the drama "Hush" and might have schedule conflicts.
Gong SeungYeon could have perfect chemistry with Ahn HyoSeop. She also has experience in acting in historical dramas with "Six Flying Dragons" and "Flower Crew: Joseon Marriage Agency".
4- Seol InAh
Seol InAh would have the perfect image to act as a painter. She previously acted as a support role in the historical drama "Flowers in the Prison". She gained more popularity with the drama "Strong Girl Bong-Soon", "School 2017", and "Beautiful Love, Wonderful Life".
Who do you think should be acting with Ahn HyoSeop in Hong ChunGi?
May 18, 2020 ~ Jun 15, 2020
Gong SeungYeon
59.2% (1,150)
Note: The aim of the vote is for Kpopmap readers to share their opinion about their preference for the lead actress. It is not affecting the cast of the production team.
Read More : Best 5 Fashion Of Ahn HyoSeop