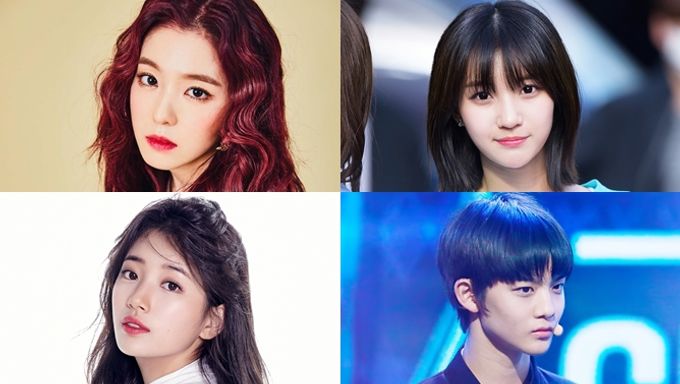 Among K-Pop idols, the last name 'Bae' is rare one. Here are 4 idols whose name ends with Bae.
'Bae', How cute name for idols! Actually, in Korean meaning, there's no special thing with Bae, but you know what it means in English. Bet you can tell below 4 idols deserves 'Bae' last name. Here is one more common point among them which is their nicknames are all the same as a 'Bae rabbit'. The reason why they are called as a rabbit is that they look so cute and lovely. In additin, each 4 idol has amazing look and charms. The last common point of them is each of them has 3 years gap among them. How amazing!  Let's check who Baes are!
Must Read : Chart 10 Wednesday: Creative Meanings Behind K-Pop Idols' Stage Names
1. Irene (Bae JooHyun) of Red Velvet - Born in 1991
Irene was the first idol who got the 'Bae' last name after Suzy's debut. Due to her beautiful face and look, netizens are amazed by that both of them with last name 'Bae' are all pretty.
2. Suzy (Bae SuJi) - Born in 1994
 Suzy is the most famous one of 4 Baes because her real name is the same as Bae Suzy. Also she has a nickname which is Bae rabbit due to her big cute front teeth.
3.Binnie (Bae YuBin) of OH MY GIRL - Born in 1997
Binnie was named after her real name 'Bae YuBin'. How cute! Surprisingly, she has a cute face which looks like a rabbit just like 3 other members of 'Bae'.
4. Bae JinYoung of WannaOne - Born in 2000
Bae JinYoung of WannaOne is the first K-Pop idol who has last name 'Bae'. He is maknae among 4 Bae Rabbits.