It hasn't been too long since virtually every industry in all forms of sector in the world has made it a trend to collaborate. Music, fashion, automobile, TV, food, and the list can go on and on.
The act of collaboration isn't just a trendy way of marketing. Respectively in terms of music, it is moreover a forward way of thinking that paves a way to create new platforms of business globally and potentially in some cases, new sounds. After all, how can musicians, producers, and artists keep up and get more people to listen if everything has already been done and there is nothing new under the sun? While attempting to create new trendy synth sounds or investing a fortune in marketing might be viable options to get music heard, this group of people have done it differently. Just like the way it is among students in school, they have demonstrated how the 'cool' kids do it.
1. Doctor Pepper (Diplo, CL, RiFF RAFF, OG Maco)
Combine one of the most sought after Grammy award winning producer , a K-Pop queen with more swag and glamour than any other, and two game changing rappers in the hip-hop scene, you get a club banger like 'Doctor Pepper'. It's hard to come across a K-Pop artist that can pull off not only swag but also musical nuance that is on par with artists in music scenes overseas. CL however, defies that stereotype. Just listening to her on this track is self-explanatory. 
2. Dirty Vibe (Skrillex, Diplo, CL, G-Dragon)
World class DJ Producers Skrillex and Diplo, who have also been active collectively as duo Jack Ü, enlisted K-Pop royalty CL and G-Dragon in 2014 to release the track 'Dirty Vibe'. It is evident that YG Entertainment has in it's arsenal, possibly the best artists that can contribute to music markets outside of the K-Pop scene. 
3. Temple (Baauer, M.I.A, G-Dragon)
If you are a fan of trap, twerk, and moombah, this track is a must-listen. At a tempo of around 100 BPM, it's catchy as hell with M.I.A and G-Dragon killing it with their verses. Don't forget to turn up the bass!
4. Hate (4Minute, Skrillex)
When 4Minute decided to make a comeback in 2016, they enlisted Skrillex to produce their track 'Hate'.  The tempo is the usual rate in which the majority of Skrillex's music is in but the overall sound in general maintains 4Minute's K-Pop sound. 
Must Read : Kpopmap Charts: 16 Idols Born Under The Virgo Horoscope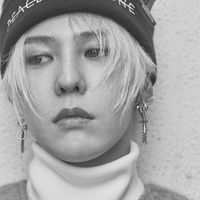 Became a fan of G-Dragon
You can now view more their stories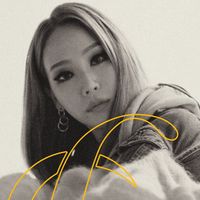 Became a fan of CL
You can now view more their stories