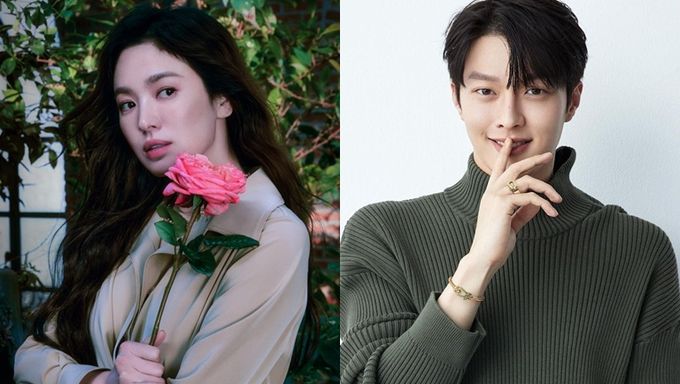 When it comes to love, age does not matter!
In K-Dramas this year, there will be dramas with actors having age gaps. The characters' and actors' real age might be different, here we are looking at the actor's real ages and not their characters.
Find out 7 couples of actors -who act in a 2021 drama (starting or ending in 2021) with a romance line- that have 8 years gap or more. This list is only composed of lead actresses who are older than the lead actors. 
1. "Melancholia" - Age Gap: 16 years
Im SooJung born in 1979
Lee DoHyun born in 1995
Note: in talks for the roles
2. "No Longer Human" - Age Gap: 13 years
Jeon DoYeon born in 1973
Ryu JunYeol born in 1986
3. "Why Oh SooJae?" - Age Gap: 11 years
Seo HyunJin born in 1985
Kim YoungDae born in 1996
Note: in talks for the roles
4. "Now, We Are Breaking Up" - Age Gap: 11 years
Song HyeKyo born in 1981
5. "Hello! Me" - Age Gap: 10 years
Choi KangHee born in 1977
Kim YoungKwang born in 1987
6. "Cruel Story Of Office Romance" - Age Gap: 8 years
Park MinYoung born in 1986
Song Kang born in 1994
Note: in talks for the roles
7. "Sell Your Haunted House" - Age Gap: 8 years
Jang NaRa born in 1981
CNBLUE's Jung YongHwa born in 1989
Extra: Some other couples with an age gap this year that might interest you too.
In the drama "She Would Never Know", the lead characters have 1 year difference but between Won JinAh (born in 1991) and SF9's RoWoon (born in 1996), there are 5 years differences. In "Not Yet Thirty", HaNi (born in 1992) and Baek SungChul (born in 1999) have 7 years difference in real life.