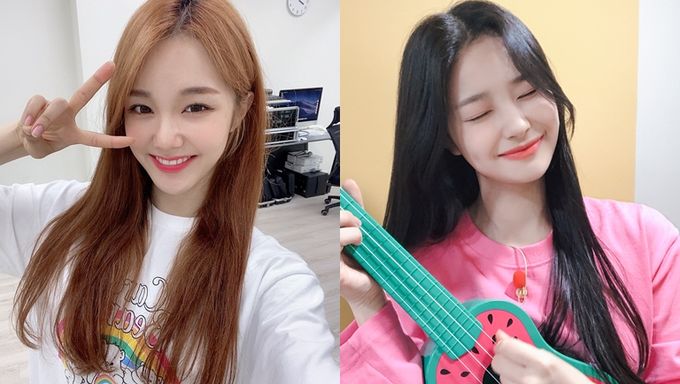 Debuting as a K-Pop idol under a big agency is definitely a huge deal for many and perhaps that is why many are desperate to get into those agencies. Many K-Pop fans would know that by now SM Entertainment had all along produced K-Pop groups with stunning visuals, amazing music and impressive talents.
However, before even debuting, many have to go through the trainee process and there are many cases where K-Pop idols used to train under various agencies.
Not long ago, it had come to the attention of many netizens that there are actually 4 K-Pop female idols who used to train under SM Entertainment. Let's find out who they are!
#1 Rocket Punch's DaHyun 
DaHyun used to train under SM Entertainment and this fact had caused many of her fans to be surprised as they wonder how young she was when she had actually started her training.
Currently only 16 (Korean age), DaHyun is also one of the youngest idols out there who had debuted.
#2 woo!ah!'s NaNa
Many have been mentioning that SM Entertainment had missed out on NaNa as she is the ace member! From singing, dancing to even facial expression, fans are loving how she had the whole package.
#3 woo!ah!'s WooYeon
Another member from woo!ah! that used to be a SM trainee is none other than WooYeon!
WooYeon is the visual member of the group and her fans had noticed her charming eye smile.
#4 Weeekly's JiHan
Last but not least, JiHan is also mentioned to be a former SM trainee. She had debuted not long ago and already winning the hearts of many thanks to her charming dimple as well as lovely smile.