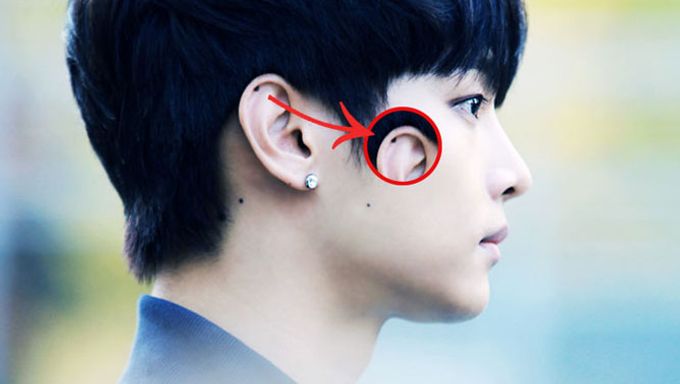 Beauty marks, birthmarks, moles—they go by many names and most of us have one (or a few).
Have a look to these fan-taken pictures and you will see how many K-Pop idols have facial moles. Probably more than you have ever imagined. Moles, birth marks, beauty marks: call them what you will, but they've graced some of the loveliest and most famous faces of K-Pop culture, both past and present. Sometimes, the stars have opted to have moles removed and some have been accused of faking their signature marks altogether. Like this, some celebs dislike their moles, especially ones on the face, but not all do. There are also many celebrities with glorious marks that add more to their already glamorous personality. 
Must Read : 7 Hottest Femal Idols Who Don't Need A Boob Job
So here, in no particular order, are my 4 favorite K-idols with the most memorable beauty marks:
1. JinHwan - iKON
The idol boy's luscious, cute eyes aren't the only feature that makes her beauty so well-known. JinHwan has a mole under his right eye—a pretty accent to his meek eyes.
2. N - VIXX
The leader of VIXX has a quaint birthmark on his right auricle. 
3. JB - GOT7
The hot male idol's beauty mark only makes his charming eyes even more gorgeous while he's smiling.  
4. L.Joe - Teen Top
The stunning young idol boy owns his moles in photos, which are located just under his left eye.
Must Read : See 8 Idol Stars With Physical Scars