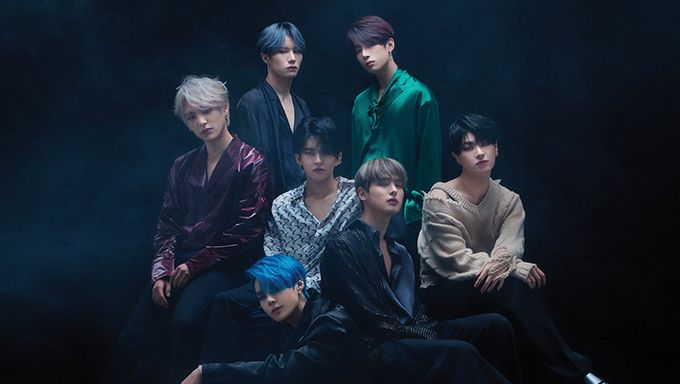 Can you believe that we are already at the third month of 2020? March has already begun and we are definitely more than ready to welcome more K-Pop groups with their comeback as well as debut.
With the rising number of COVID-19 cases in Korea, music shows are being filmed without fans and many outdoor events are also being cancelled. However, that does not mean good music has to be put on a hold.
Kpopmap has listed out 4 K-Pop groups that we think you should definitely check out their comeback and debut. Let's check them out below.
#1 NCT 127
Comeback date: Mar. 6, Friday
Can you believe that NCT 127 will be releasing their 2nd full length album "NCT 127 Neo Zone" with title track 'Kick It'? NCTzen has been waiting for a long time the return of 9 boys especially since they had completed their world tour "Neo City - The Origin" just awhile ago. 
'Kick It' is said to be a hip hop dance track that talks about overcoming the trauma one has. As expected from NCT 127, many can anticipate their strong and powerful performance as well as their synchronized choreography too.
#2 ITZY
Comeback date: Mar. 9, Monday
ITZY is ready to return with their new album "IT'z ME" and many just could not wait to listen to their new title track 'WANNABLE'. Thanks to the successful of their previous tracks 'Dalla Dalla', 'ICY' and so on, fans are looking forward for the release of this new album.
'WANNABLE' is said to be produced by the same team who had made 'Dalla Dalla', causing a rise in interest for their upcoming comeback. It is also a track with EDM, house, and hip hop genres being fused into one.
Who else is ready for their highly anticipated comeback?
#3 VICTON
Comeback date: Mar. 9, Monday
Where should we even begin for VICTON? After 1 year and 10 months, the 7 members are finally back together and they will be releasing their 6th mini album "Continuous" with title track 'Howling'. Previously, leader SeungWoo was active as a member of X1until the disbandment of the group.
Transforming into werewolves, it is expected that the new album is going to be fantastic as almost of the members had participated in the production all of the tracks. 'Howling' is said to be a track that touches on how a person looks back at the past love and hopes to be together forever. It is also mentioned to be a sequel of their previous title track 'nostalgic night'.
Adding on to the anticipation, 'Howling' is also produced by the team who had produced 'Time Of Sorrow'.
#4 TO1
Debut date: Mar. 18, Wednesday
Fans and viewers of "World Klass" have been waiting for an extremely long time and the boys will finally be debuting on Mar. 18! This is probably one of the most anticipated debuts this year as the boys had come a long way in order to make it to where they are.
Currently, TOO is teasing fans with their debut poster and the concept with elements are also making fans curious about what they have to show.
Read More : Netizens Share Glamorous Stage Outfits Of 5 Female K-Pop Idols