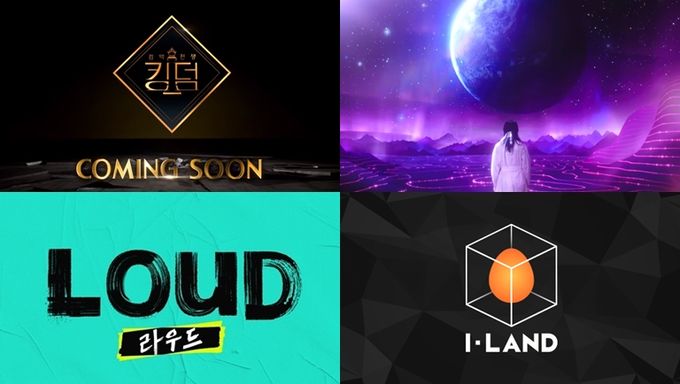 Do you enjoy watching K-Pop related survival programs? If you do, you might be interested in reading this article till the end!
In 2021, Kpopmap noticed that there will be 4 different K-Pop survival programs for you to look out for. Interestingly, 2 of them will be focusing on boy groups and the other 2 will be featuring girl groups too.
Without further ado, let's find out what they are about below!
1. Kingdom
The highly anticipated "Kingdom" by Mnet is the sequel following "Road To Kingdom" which THE BOYZhad emerged as the winner.
Joined by Stray Kids, ATEEZ, SF9, iKONand BTOB, these 6 groups will be competing against each other to succeed as the last group standing.
Filming is said to happen in February and the airing is scheduled to happen some time in April.
2. Girls Planet 999
Seeking participants from Korea, Japan and China, "Girls Planet 999" is looking for those who wish to be part of their upcoming girl group. They are accepting those born before Jan. 1, 2006 and it does not matter if you are an individual trainee, trainee in an agency or even had debuted before.
Since the application date lasts till Feb. 21, there is a high chance that this program will be broadcast in the later half of 2021. Mnet had also mentioned that they are hoping to air the program before the end of 2021.
For more information, you can check out their official website here.
3. SBS X P Nation X JYP "LOUD"
Known as the "2021 Worldwide Boy Group Project", the founders of JYP Entertainment (Park JinYoung) and P-Nation (PSY) are looking for passionate boys to take part in their upcoming program SBS "LOUD".
Participants should be born before 2000 and it does not matter which country they are from.
It is also said previously through Korean media that the boy group is set to debut in later half of 2021. Since the application for the program had ended back in January, it is also expected that the program will be airing sometime around spring to summer of 2021.
For more information about the program, make sure to check out their official website here.
4. "I-LAND" Season 2
"I-LAND" is the audition program which had produced ENHYPENand at the end of the first season, BELIFT LAB mentioned that they will be back with season 2, featuring female trainees.
While it is unsure when the program will be happening, it had already garnered the attention of many K-Pop fans. They are also currently holding auditions for female applicants, suggesting that the 2nd season of "I-LAND" will be happening soon.
As of now, many are looking forward in hearing more news about the 2nd season of "I-LAND".