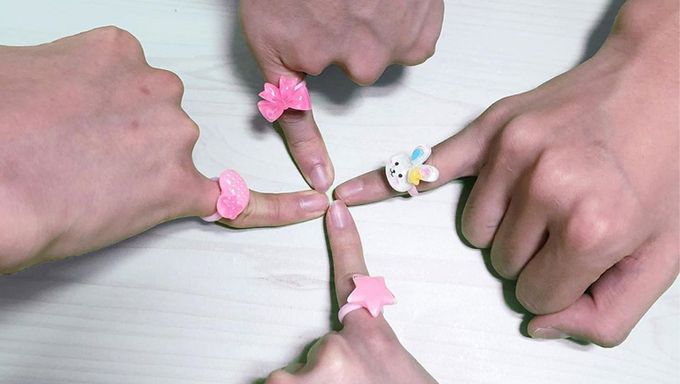 Among K-Pop idols, there are several who are really close to each other even though they might not be from the same group.
Recently, 4 K-Pop idols had decided to prove their everlasting friendship by posting a photo of them wearing rings which they had got them together.
They are none other than VICTON's ByungChan, UP10TION's Lee JinHyuk, Kim MinKyuand Lee SeJin!
https://www.instagram.com/p/B9gYFIJhn9G/
Fans who had seen the rings could not help but burst out laughing as they thought the rings were rather adorable and not something which they had expected.
If you recall, all 4 of them became close to each other after appearing on Mnet "Produce X 101". Lee JinHyuk, Kim MinKyu as well as Lee SeJin had also filmed a reality show together in Los Angeles.
https://www.instagram.com/p/B1l2lHLl0QP/
They had also appeared at each other's fanmeetings as guests last year, proving their friendship.
https://www.instagram.com/p/B0_HhQdF6E0/
Fans could not wait for even more interaction from the 4 of them and hope to see more updates in the near future.
Are you also envious of their friendship?
Read More : Kim MinKyu, Lee JinHyuk, & Lee SeJin Spotted Filming Together In LA