How did some of the K-Pop idols out there in the scene become who they are today?
K-Pop entertainment agencies have industry professionals who specialize in scouting out people with qualities and characteristics of an idol.
That in itself is a talent as well. If it weren't for some of the entertainment agency staff members, we would not have some of the amazing K-Pop idols we see today.
Discovering potential talent and people with star-like qualities plays an important role in putting together an idol group.
Below are some of the most well-known casting stories.
Rumors have it that JYP Entertainment heard all about the rumors surrounding Tzuyu before she was famous. The agency heard about how beautiful Tzuyu was, and eventually flew someone over all the way to Taiwan to get a hold of her.
However, Tzuyu herself revealed that those were only rumors.
She revealed before in the past that the JYP casting agent coincidentally saw her at the dance academy she practiced at.
Among EXO-L's, the story of how SeHun got cast in to SM Entertainment is extremely well-known. According to the story, SeHun was eating tteokbbokki on the streets, and caught the attention of SM Entertainment's casting agent.
SeHun thought the casting agent was shady and was potentially dangerous. He made a run for it, and a thirty minute chase ensued.
By the time the casting agent barely caught up, he handed SeHun his business card and left.
Anyone who looks like MinHo would definitely attract a lot of attention wherever they go. Being extremely tall and handsome, it's inevitable. MinHo was at a ski resort in the past, and caught the attention of the casting agent who was also there. Although he initially refused the offer to join SM Entertainment, fate has a funny way of making sure things go according to plan.
MinHo ran in to the casting agent again at his school, and was eventually convinced that he should join SM Entertainment.
Whoever was responsible for casting Bae Suzy literally made history. It has been said that Suzy was pretty down to earth and wasn't so concerned about her outward appearance, as she usually just had her hair tied back while wearing, as one South Korean media described, "tomboyish" clothing.
However, her beauty caught the attention of a JYP Entertainment casting agent who was on the verge of giving up looking for the next new star.
Suzy one day appeared right in front, and the rest is history.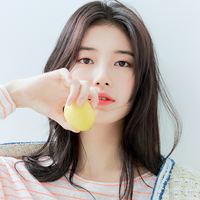 Became a fan of Suzy
You can now view more their stories