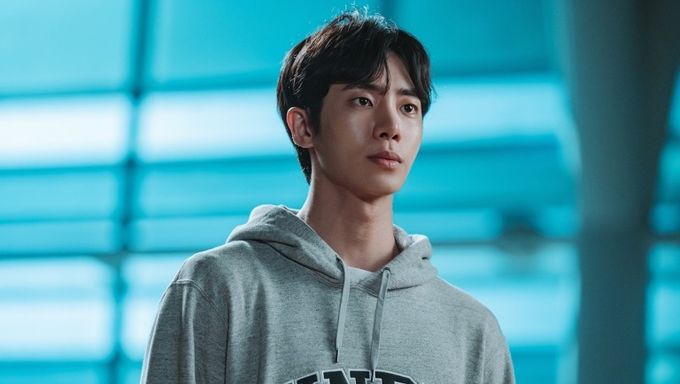 The latest crime thriller on everyone's mind, "Police University" is garnering more and more attention for all the right reasons. With a star-studded cast of actors, Cha TaeHyun, JinYoung and Krystal Jung in the leading roles and a host of fresh faces and rookie actors, this drama has the perfect blend of comedy, romance, mystery, action, and suspense.
Here's everything you need to know about the fresh faces on the show!
YoungJae plays a freshman at the Korean National Police University, Jo JoonWook. He is friends with Kang SunHo (played by JinYoung) and shows his loyalty towards their friendship throughout the show. 
Yoo YoungJae was a member of the boy group B.A.P where his position was that of the main vocalist. He was born on January 24, 1994, in Bangbae-dong , Seocho-gu, Seoul. He is 177.5 cm tall and his MBTI type is INFP. He played the main character Chun ChanDol in the drama "Kim Is A Genius" and has previously appeared in dramas like "Mr. Queen" and "Woman of 9.9 Billion".
Choo YeongWoo plays Park MinKyu, a classmate of SunOh and KangHee at KNPU. He is also the primary rival of Kang SunOh when it comes to KangHee's affections. Park MinKyu is seen as stern and at times, even a little bit misguided and sly. 
Choo YeongWoo is a very new actor who made his debut in the 2021 BL web drama "You Make Me Dance". He was born on June 5, 1999, and is 186 cm tall. He has already been cast for his next drama, "School 2021" where he will be playing the role of Jung YoungJoo.
3. Park SeungYeon playing Min JaeKyung
Rookie actress Park SeungYeon plays Min JaeKyung , another freshman at KNPU who is also close friends with Oh KangHee (played by Krystal).  She is playful and has an innocent personality but she is also sharp and intelligent. 
Park SeungYeon was born on June 26, 1996. She is 158 cm tall. She has previously appeared in the drama "The Light In Your Eyes" and the web dramas "Little Princess" and "Two Universes". Park SeungYeon is also a former girl group member! She was the main rapper and vocalist of the group MATILDA with the stage name DanA. 
4. Choi WooSung playing Yoon SeungBeom
Choi WooSung plays Yoon SeungBeom, Kang SunOh's best friend and adoptive brother. Even though he doesn't appear in too many episodes, he leaves a lasting impression with his role.
Choi WooSung was born on May 21, 1997. He is 186 cm tall. Despite being a relatively new actor, having debuted not too long ago with the drama "At Eighteen", Choi WooSung has built an impressive filmography already. Before "Police University", he appeared in "My Roommate Is A Gumiho" as Lee Dan. Choi WooSung will be taking on the role of Jang KyuYoung next in the upcoming drama "Melancholia".
Was there any other rookie actor who caught your eye? Share your thoughts with Kpopmap in the comments section down below!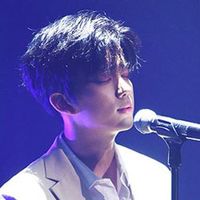 Became a fan of YoungJae
You can now view more their stories