One of the hottest dramas these days is none other than "Extraordinary You". The plot and actors have hooked the viewers onto the fresh and addicting romance.
The lead actress is Kim HyeYoon. She is acting as Eun DanOh with her incredible on-screen presence.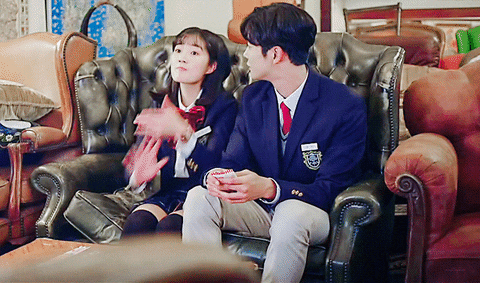 Despite being a high school student who is wearing her uniform most of the time, she was seen with so many different outfits up till now. You would have noticed that her uniform blouses are different and often accessorized with ribbons.
She is the owner of numerous beautiful outfits. Kpopmap made a selection of 4 outfits of DanOh -apart from her uniforms- that we wish we could wear too. What about you? Let us know in the comments.
1- Elegant daily fashion
The first one is the one she was wearing on a date with HaRu (SF9 's RoWoon), he was taking pictures of her. This outfit is perfect for a daily look or elegant date outfit.
She was wearing a white tennis skirt, white blouse, beige knit cardigan with black and white heels. She had also various golden accessories and pearl earrings.
Her blue bag is the point of the outfit and was later seen on HaRu, yes this cute bag.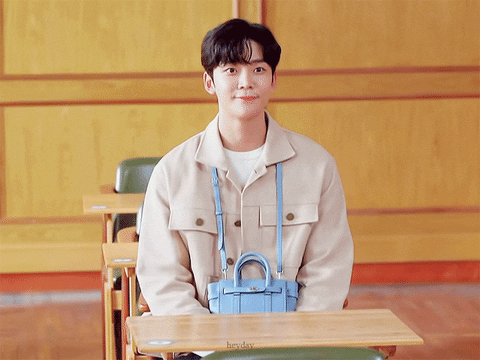 2- Girly princess dress
The day Baek Kyung (Lee JaeWook) invited her to the cinema. Shin SaeMi (Kim JiIn) helped her out with her outfit and makeup. This outfit was beautiful.
DanOh looked stunning with this pink laces dress. She accessorized it with a red handbag. The main point is the pearl hairpin on her wavy hair.
3- Purple beach dress
The outfit DanOh wore during the camp also made it on the list. It is 'just' a purple dress and summer shoes but it is just perfect for a day out with your friends at the beach or park.
4- Fancy date outfit
The last outfit that made it in this list is the one she was wearing when Baek Kyung offered her presents.
She was wearing a checkered winter skirt and a blouse with laces and pearls around the collar. The skirt also had some laces. It looked girly and elegant and perfect for a night date.
Read More : Actors Of "Extraordinary You" Have Cute Interactions On Each Other's Instagram