"Arthdal Chronicles" is one of the most awaited dramas of 2019 in Korea and in the international K-Drama community along with "Vagabond".
The drama tells the stories of various heroes writing different legends of the mystical and ancient country of Asdal. Song JoongKi, Kim JiWon, Jang DongGun, and Kim OkVin are the main actors. You can check the teaser and more information in our cast and summary here.
tvN started to air the first season of the drama and many are talking about it.
You might wonder why everyone is talking about the drama and why the drama is that awaited. Here are the 4 main reasons why.
1- Cast
To start with the most evident reason, the cast! A majority of people pay special attention to the cast. It is true that it is important. For this drama, the casting is for sure one of the best.
Song JoongKi is one of the top Hallyu actors. He had many popular dramas before and after his military discharge with worldwide popular "Descendants of the Sun" (2016). Many have been waiting for his return since then!
Jang DongGun might not be familiar to recent K-Drama fans as he debuted in 1992. He acted in dramas such as "A Gentleman's Dignity" (2012) and "Suits" (2018). In Korea, he is famous and popular.
Kim JiWon has gain popularity with the drama in "Descendants of the Sun" (2016) and "Fight For My Way" (2017). After this drama, she might be even more famous.
The cast is talented at acting and extra-popular! The chemistry between them makes many curious.
2- Theme
It is the first ancient times fantasy drama of Korea!
The drama is taking place in GoJoseon (2333 BCE-108 BCE). Korean historical dramas mostly focus on the Joseon period. Japanese colonial times set dramas are also quite popular. When it comes to earlier times, few dramas are set on Goryeo, Three Kingdoms period, etc. However, GoJoseon period set dramas are rare, some will remember exceptions such as the drama "Jumong" (2006).
"Arthdal Chronicles" is also a fantasy drama with a mythical city and tribes. With the few glimpses viewers could have from the drama, actors' costume and set were breathtaking and never-seen in Korean dramas.
3- Seasons
Have you ever wished that Korean dramas were like U.S. series with numerous seasons? "Arthdal Chronicles" has three seasons already filmed and prepare the fourth. It is not the first time in Korea but it is very rare. Others drama from OCN also have various seasons and Netflix's "Kingdom" already announced several seasons.
Fans will be able to enjoy this whole new atmosphere for various seasons! Note that the seasons have few episodes, only six by season.
4- Budget 
The production cost of "Arthdal Chronicles" is more than 40 billion KRW (or approximately 35,250,000 USD)! It is a very expensive project of Studio Dragon that had produced high-quality dramas "Mr. Sunshine", "Memories of the Alhambra" and more. For comparison, "Mr. Sunshine" was 30 billion Korean won and that was one of the most expensive Korean dramas ever produced. "Are You Human Too?" was 10 billion Korean won and it was also an expensive production.
The crew also have filmed one week in Brunei. They also have been filming in the wild and have created a filming set only for this drama.
Read More : "Arthdal Chronicles" (2019 Drama): Cast & Summary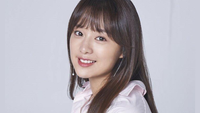 Became a fan of Kim JiWon
You can now view more their stories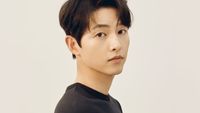 Became a fan of Song JoongKi
You can now view more their stories