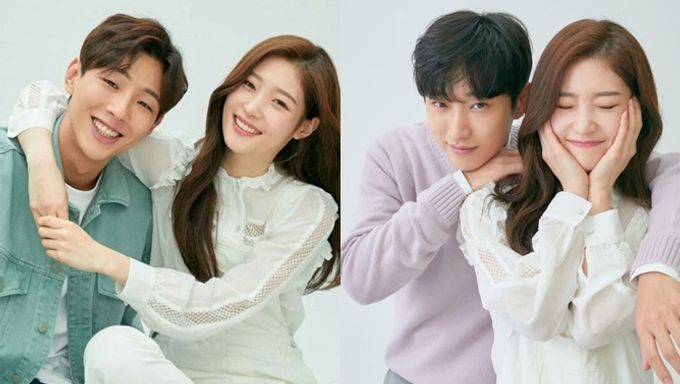 Netflix Original "My First First Love" also called "Because It's My First Love" was released on April 18. It is the first season of 8 episodes. There will be a season two with 8 episodes.
JiSoo, DIA's Jung ChaeYeon, and Jung JinYoung are the main actors of this growth campus romance. It is a drama that tells the story of youth's first love. The three characters are in search of love, friendship, and dreams. Two university students that have no romantic feelings: a guy friend and a girl friend (female friend), and a close friend of this guy that has romantic feelings for this girl. For more information, teaser, and posters, you can check our cast and summary here.
To sum it up, the drama is about 2 close friends (one girl and one guy) and both start to date someone but they begin to realize that they have feelings that are more than friendship for each other.
In the majority of the dramas with love triangles, the guy who gets the girl's heart is highlighted and viewers know who he is after a few episodes. This is why K-Dramas fans have various instances of Second Lead Syndrome. However, in "My First First Love", it is hard to distinguish the second from the main lead.
The viewers are stuck in the love triangle and it is a hard time choosing between the two of them. The girl also does not seem very sure about her feelings. Here are 4 reasons why viewers have a hard to choose the guy to date Jung ChaeYeon as they both have pro and cons.
Who will win the heart of Jung ChaeYeon as Han SongYi, JiSoo as Yoon TaeOh and JinYoung as Seo DoHyun? Vote for your favorite and let us know why you are for him.
Be aware of the spoilers.
1- JiSoo, the close and dependable friend
It seems quite romantic to date your childhood friend. It is a common theme in K-Dramas.
JiSoo and Jung ChaeYeon are close friends since they were 3 years old. They know each other perfectly. JiSoo has also always been the one who takes care of her in all the situation. He is also currently hosting her in his house.
The boy also has been giving Jung ChaeYeon good love dating advice such as "You should date a man who's willing to put in the effort for you, not a guy who makes you wonder if you should make the first move."
2- JiSoo, the obsessive friend who has a girlfirend
What are JiSoo's real feelings for Jung ChaeYeon: love or obsessive friendship? Time to time, it seems that he is over possessive. For example, he refuses that she goes on a one-day trip with her boyfriend. He says "You'd better cancel the trip [...] It's because he's a pathetic jerk [...] Just do as I tell you."
This might be the main point against JiSoo dating Jung ChaeYeon. He is in deep love with another woman! He falls for her at first sight. It might not be "true" love but he is doing a lot and is trying hard to win her heart. Moreover, he does absolutely everything she wants.
3- JinYoung, the mature guy who starts to be interested in dating
JiSoo might be the perfect guy for Jung ChaeYeon but JinYoung is equally good. Many viewers have been taking JinYoung's side as he mentions that she is the first girl that makes him feel like he wants to date. He has sincere feelings for her and takes steps little by little which makes him look even more adorable.
JinYoung is also responsible and mature. When he confessed his feelings for her, he mentioned that he cannot spend much money on dates and that he is busy with his various part-time jobs but that he will try his best. Who wouldn't like a realist and honest confession?
4- JinYoung's jealousy
JinYoung does seem like the perfect boyfriend but he still has some negative points too. At the end of episode 8, viewers can feel his jealousy and bad mood after Jung ChaeYoung and JiSoo left to the mart.
He said "Earlier when you left with TaeOh [JiSoo], without telling me, I didn't feel good about it. I feel really stupid for being frustrated because of something like this. When I'm with you, emotions that I've never felt before just keep rushing in." Even if he chose sweet words, he is still making her feel uncomfortable about her relation with JiSoo which might not be recommendable as she has no mean to avoid him.
To you, what will happen in season 2? Who are you for?
Read More : "My First First Love" (2019 Web Drama): Cast & Summary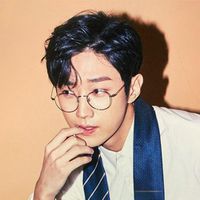 Became a fan of JinYoung
You can now view more their stories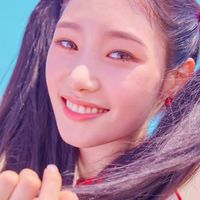 Became a fan of Jung ChaeYeon
You can now view more their stories