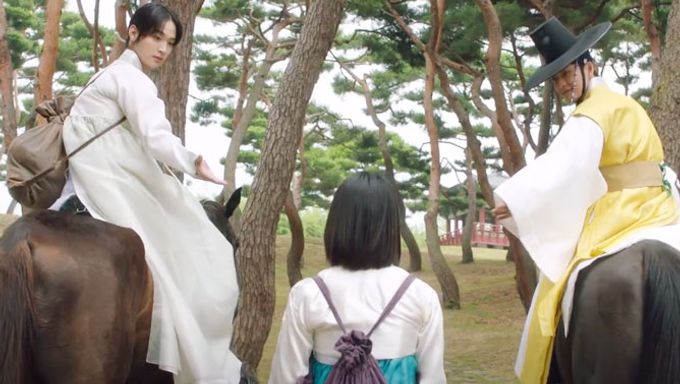 "Tale of NokDu" is interesting many with its refreshing plot and talented actors. The drama is already almost at his half and it is time for viewers to take a side ... or not.
Be aware of spoilers up to episode 6 (on a 1-hour base). 
In the drama, Jang DongYoon is acting as NokDu who disguises himself as a woman to infiltrate a community for widows in order to discover why his family is threatened by killers. On the other side, there is 5urprise's Kang TaeOh acting as YoolMoo who is a nobleman who cooks and has political ambitions.
They are both in love with the strong lady DongJoo acted by Kim SoHyun. Up until now, it seems that her heart goes to NokDu but she refuses to give it to him. At the same time, she does not refuse YoolMoo's feelings. DongJoo thinks she has no time for dating but will she control her heart?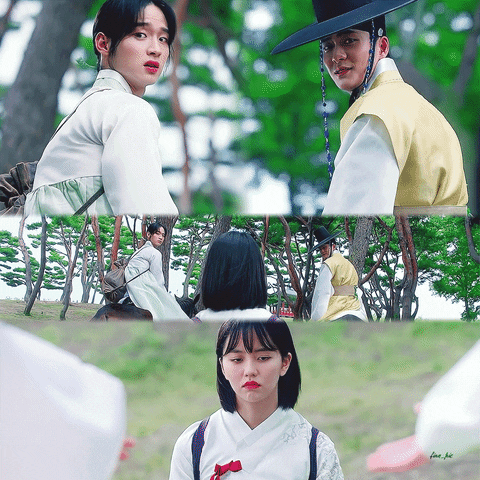 Here are 4 reasons why the viewers are torn apart to chose between the two men.
Who will win her heart? Who do you prefer? Let us know in the poll and the comments.
1- NokDu, true and sincere love
NokDu is a cute and lively man. Without knowing, he fell in love with DongJoo with all her charms and secrets.
You will remember the first time he saw her dressed as a woman was when she cut her hair to protect a young girl. He was stunned by her. When he got to know more about her, he started to love her. It pretty much looks like true love.
Moreover, he is innocent in his love and is ready to do everything to please DongJoo. He was the one to help her deal with her fear of the dark at night.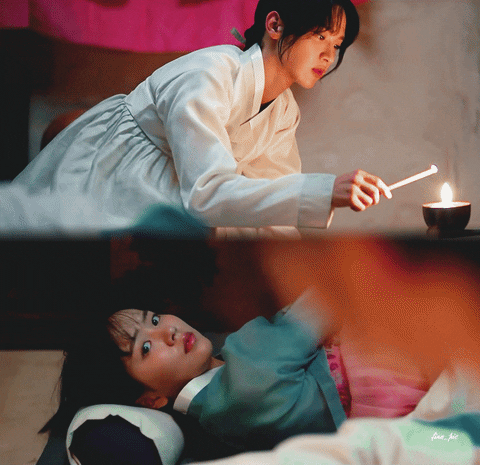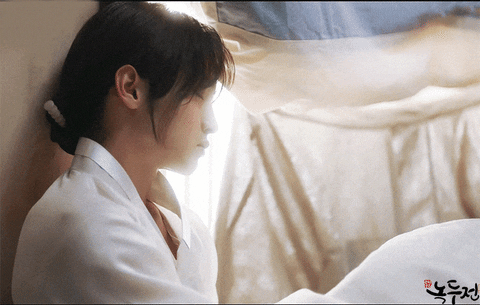 When he is not busy, he keeps thinking about her and follows her around. If she is not at home at night, he can't sleep.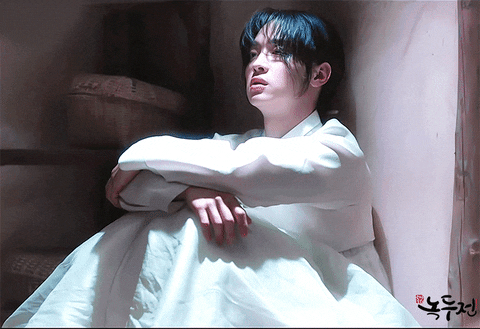 Lastly, the boy fights well and can protect her if she ever needs protection.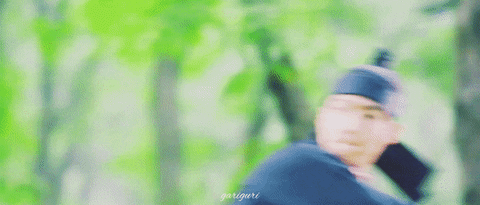 2- However, NokDu situation is risky & he has too many secrets
NokDu is courageous but he is also somehow reckless. Not everyone would be ready to enter the widows' village under disguise knowing that you could die for it. But, he went for it and continues to pretend to be a woman.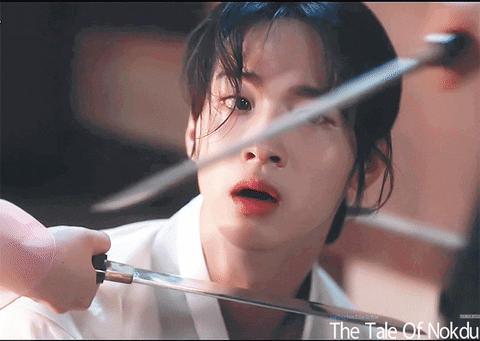 He also keeps too many secrets from DongJoo leading to a gap between the two of them. Misunderstandings are created because of these.
Moreover, he is often sent on dangerous missions.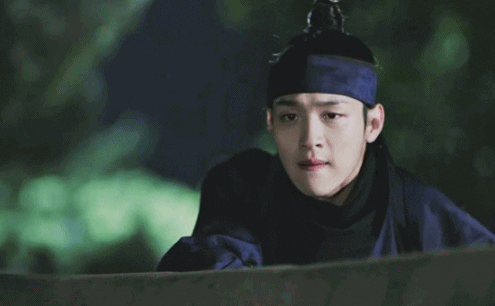 Will NokDu get DongJoo to admit her feelings for him?
3- YoolMoo, long-time one-sided love
YoolMoo is sweet and smiling. NokDu and YoolMoo were supposed to get married together when they were young and therefore they know each other from childhood. He knows a lot about her -traumatic- past making it an advantage for him.
He has been keeping an eye on DongJoo and kept his one-sided love for her for a long time.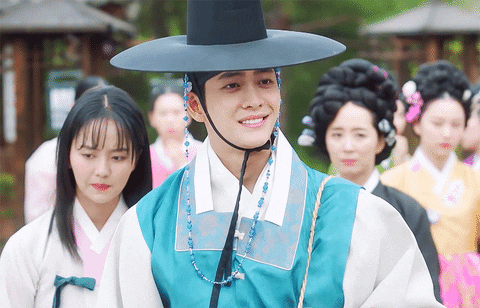 Lastly, the boy is an excellent cook and he never forgets to prepare food for DongJoo. He also has cringy lines such as "I am happy because I made it with the women I like". It seems like he is truely in love with DongJoo.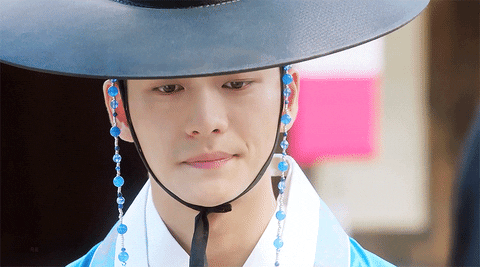 4- However, YoolMoo does not know DongJoo's secrets & has a dark side
The boy seems perfect on the outside but looking closer at his character, there are a few things that might turn onto his disadvantages.
First, he does not really know about the secret life of DongJoo (e.g. her disguising as a man and waiting to kill the king). He also seems to live in the past when they used to be engaged however DongJoo seems to want to move on from the past.
Moreover, from the moment he realized that DongJoo was not looking at him but at NokDu, he seems to change attitude to a more dark and pressuring man. He entered DongJoo's house at night without knocking and with shoes because he is "allowed" to. This change is concerning as he might no longer be the "sweet" second character.
Lastly, it turns out to be an ambitious and maybe too greedy man who wishes to become a king. He also killed to reach his goal and that was a shocking twist!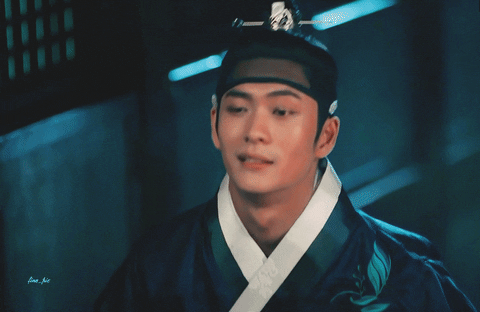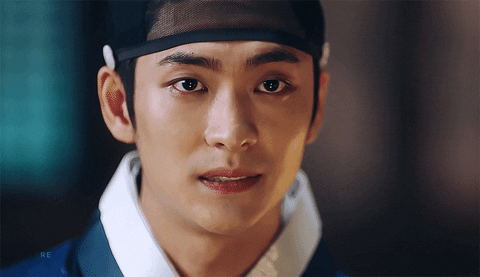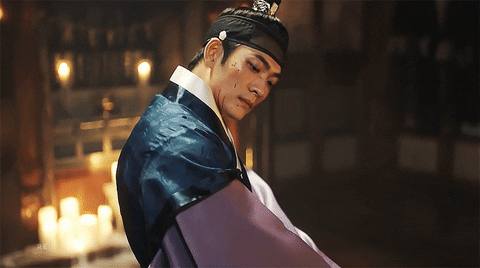 Will he win the heart of DongJoo after all these years?
Do you prefer NokDu [Jang DongYoon] or YoolMoo [Kang TaeOh]?
Read More : 5 Reasons Why Kim SoHyun & Jang DongYoon Couple In "Tale Of Nokdu" Captivates The Audience