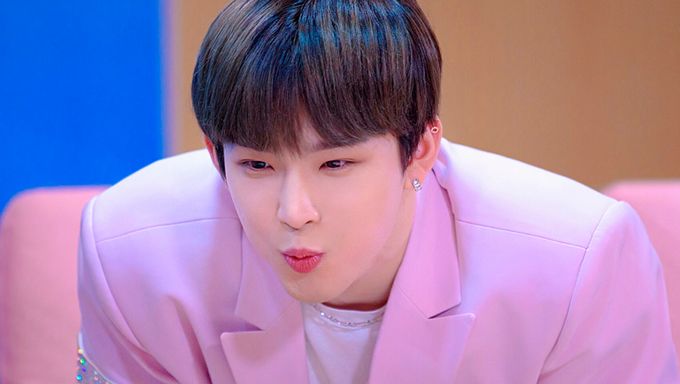 ONEUS is one of the fast-rising 4th generation K-Pop idols with distinct, unique, and thrilling concepts that is fun and extremely entertaining. Each member is a key contributor to the group however many would say one of their driving force is LeeDo.
The rapper, composer, and lyricist is one of the most creative and talented idols right now with his talents spanning from rap, choreography, and production. The idol is slowly making a name for himself in the industry and just like TOMOONS (ONEUS' Fandom) we can't help but fall in love with him.
Not a fan yet? Here are some of the reasons you should stan the idol (and ONEUS of course).
1. Versatility 
The idol is not just a rapper but also a good singer and exceptional performer. His ability to dominate the stage, creating a hype that spreads through other members of the group and exciting screaming fans is remarkable.
With his deep and rich tone, he commands attention when he is with the mic, displaying his skills and proving once again how much of a good entertainer he really is.
Fans were also extremely pleased when he released some of his impressive covers of 2NE1's 'Missing You' and Gaho's "Itaewon Class" OST, 'Start', with many complimenting how great he is at contrasting his singing and rapping voice (which requires a lot of training and hard work).
He also partakes in almost every aspect of the group's work: Songwriting, singing, rapping, choreography, the multitalented idol does it all. 
2. Visuals
He is handsome and fit! His stunning visuals which are made even more focal by his impressive physique are some of the key points of his charm.
He never shies away from showing off his toned arms and teasing fans with sneak peeks of his muscular chest.
3. Personality
Beneath his macho-like visuals and piercing eyes that seem to stare deep into your soul, there seems to have a soft and cuddly personality as he has oftentimes shown his soft charms when interacting with other members and fans.
The idol also majored in early childhood education, which shocked many netizens as it might be seen as an unusual course for an idol to study. He however explained he loves kids and he wants to be able to communicate with them better. A reason we find him super adorable and charming.
4. A selfie king
Who is not a fan of a good selfie?  He definitely knows his angles as the idol knows the perfect position and style to captivate fans with these themed shots, highlighting his charming visuals and perfect face. 
He looks super cute in Hanbok for Chuseok. 
Need daily updates of the idol or the group? Click here to follow their Instagram for bts photos, selfies, and cute moments. Also, subscribe to their youtube channel here and watch their latest videos.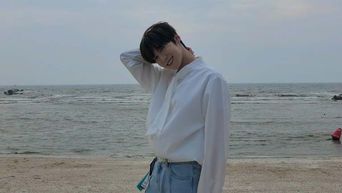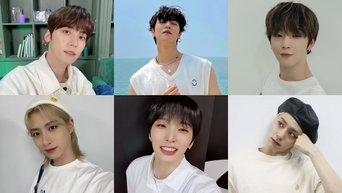 Became a fan of ONEUS
You can now view more their stories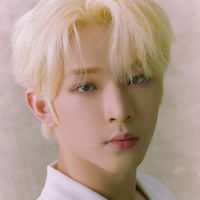 Became a fan of LeeDo
You can now view more their stories