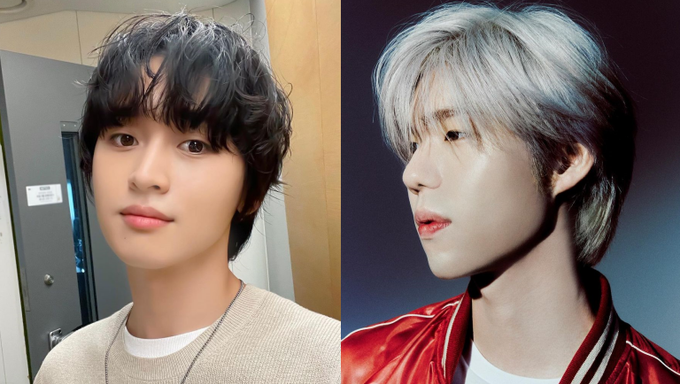 It might be fair to say that many K-Pop solo artists do not gain the same recognition or attention as K-Pop idols. The latter are often winners on music shows, have massive record sales, chart-topping songs, millions of views on YouTube, and while these groups do deserve all these accolades, the same is rarely attributed to solo artists, with many despite their incredible talents and creativity, still having it difficult to break through the spotlight.
However, there are quite a few artists like IU, Jessi, and Crush who over the years have been able to attain incredible success on par with K-Pop groups acts but there are still so many more talented individuals that deserve to be in the spotlight for their astounding vocal talents and creativity.
Here are some of the solo artists we feel deserve more recognition.
The singer got his breakthrough after releasing the hit OST track 'Start' for the drama series 'Itaewon Class' back in 2020.  The singer-songwriter debuted back in 2018 with the album "Preparation for Journey", a rightfully titled album with hit singles like 'Fly' and 'Pink Walk' that has propelled him on his journey towards success.
The idol is admittedly one of the best vocalists in K-Pop right now, his rich and melodic tones and his impressive vocal range have made him a faithful amongst production companies queuing up to request K-Drama OST.
The idol is also known for surprising his fans with covers of famous songs by artists like BTS, BLACKPINK's Rose, Olivia Rodrigo, and Zayn Malik.
He recently released his hit pop single "Rush Hour" which many commented as being "Refreshing", "Brilliant", and "A summer bop".
The idol spent his early years in England and moved to South Korea to pursue his dreams of being an idol. In 2019 with KQ Entertainment is home to acts like ATEEZ and  BLOCK B. 
Since his debut, he has released incredible songs like 'Knight', 'Color Blind', and a Christmas collaboration with ATEEZ and Eden 'Call Me Anytime'. His vocal tone is so soft, sultry, soothing, and gentle.
He also releases weekly blogs on KQ Entertainment YouTube channel where he takes viewers on his daily routine from studio sessions, convenience store runs, cooking, and playing with his cute dog.
We'd like to see him lend his vocals to K-Drama series by releasing OST songs.
The singer debuted back in 2012 under YG Entertainment and released the hit single '1,2,3,4' which was won her the "Best Rookie Award" at the Golden Disk Awards and "New Artist Awards" at the Seoul Music Awards.
Since her debut, she gained massive recognition for her music, releasing hit singles like 'Breathe' and 'Holo'. She is also quite famous for her features with some of our favorite idols like iKON's Bobby, ChangMo, EXO's ChanYeol, and more recently SEVENTEEN's MinGyu and WonWoo.
Widely known for her soulful sounds, the singer recently released her comeback album under her new agency AOMG titled "4 Only" with the hit lead single 'Red Lipstick' leaving listeners and fans duly satisfied and pleased after her long hiatus from music.
Lee SuHyun over the years has been rightfully getting more recognized for her remarkable vocal talent and charming personality. The singer debuted the sibling duo group AKMU under YG Entertainment back in 2014. She however made her solo debut in 2019 with the single "Alien" which peaked at number 41 on the Gaon Music Charts and releasing OST songs for hit series and movies like "It's Okay To Not Be Okay" and "Mulan".
Aside from her music she is also a very talented Radio host and Dj famously anchoring the "AKMU's SuHyun Volume Up" show which earned her the "Radio Dj Award" at the KBS Entertainment Awards in 2018. She is also a YouTuber sharing an insight into her charming lifestyle and her cute personality. Click here to subscribe to her channel.
The idol is quite famous for her covers with other singers and actors. A  reality shows regular, she was part of the JTBC healing series "Sea Of Hope", where she serenaded listeners with her soulful vocals.