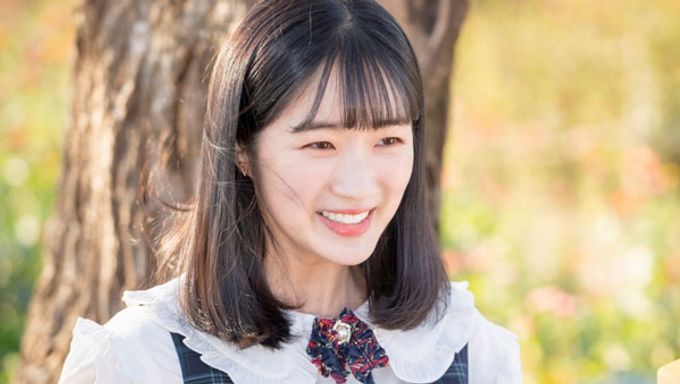 "Extraordinary You" came to an end but the main couple DanOh (Kim HyeYoon) and HaRu (SF9's RoWoon) will stay in our hearts for a long time. The couple was one of the sweetest in K-Dramas this year.
HaRu's love for DanOh and her love for him was immense. Funny and unique DanOh stole the heart of the viewers with her adventures to change her destiny and to love the one she wants.
DanOh had sad scenes but what is interesting us today is the scenes where she was hilariously relatable. The girl was crazy in love with HaRu and took the lead in her love story.
Here are 4 scenes where DanOh was being the perfect main female character of a school romance drama. Be aware of spoilers. 
1- Getting closer on the bench
When HaRu named was first printed on his uniforms' name tag, DanOh had this interesting scene where she talked to HaRu on a bench. She kept moving closer and closer to him. He tried to put some distance between them but as she kept coming closer, he was stuck at the edge of the bench.
Out of breath and getting hot HaRu started to sweat and she said casually while wiping his sweat: "Are you hot? You're sweating a bucket". In this scene, she was innocently making a move ... or maybe not that innocently.
Check the video clip here.
2- Grabs hands and gives funny excuses
DanOh was not afraid to take the lead. She grabbed HaRu's hands but when she saw him removing it she said: "Dr. Lee told me that holding hands is good for blood circulation. It's good for your heart, your eyes, and will make you smarter. That's why I held your hand". That was a good excuse DanOh!
Check the video clip here.
3- Keeps feeding HaRu who "looks so scrawny"
For some time, HaRu lost his awareness and memories about DanOh. When he got it back, DanOh and Lee DoHwa (Jung GunJoo) started to feed him. They said that he had lost weight and "looked so scrawny".
DanOh kept on adding food and drink in his mouth. DanOh was just adorable and funny as she was excessively worrying about HaRu.
Check the video clip here.
4- Kiss 100 times
When DanOh opened her bucket list written on her phone, HaRu started to read it aloud the first part of it. Panicking because she wrote that she wanted to kiss 100 times, she hid the list and asked: "Did you see?".
What is the most hilarious part is when he answered "Yes, kissing 100 times", she first nodded then denied it by saying she was not the one who wrote the list. DanOh could not hide her true thoughts.
Read More : 5 Scenes That Make Us Fall In Love With SF9's RoWoon As HaRu In "Extraordinary You" (Part. 2)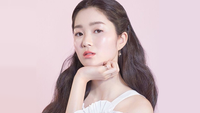 Became a fan of Kim HyeYoon
You can now view more their stories