Of course, it wasn't only just four times that Red Velvet's Irene displayed how beautiful she is on the inside as much as the outside. We're certain she does nice things to everyone on a daily basis.
Any how, besides being known to be a visual goddess that comes once every hundred years or so, Irene is known to be quite a unique character as well.
From the things she dislikes, such as chicken and beer, coffee (quite surprising no?), to having a habit of smelling random things, there's more to her than what meets the eye. She's not just a pretty face, but also a warm person down at the heart.
You can check out four moments where Irene has demonstrated this.
A CHANEL Gift For A Staff Member
With such a big heart also comes a special gift.
Taking Care Of Her Juniors
Irene is known to frequently provide food and other refreshments for the boys of NCT during concerts and promotions. Johnny once uploaded a selfie while enjoying food bought by Irene.
Night Time Care
So Irene would know all about how having nice pajamas, vitamins, and etc. are nice things to have when getting ready for bed. One backup dancer uploaded a photo of the gift Irene had prepared for her.
For Reveluvs
Fans often stay out in the cold weather just to catch a glimpse of Red Velvet. Irene had this churros truck ready for them. The churros also came with warm beverages as well as a hand-warmer and a sandwich as well.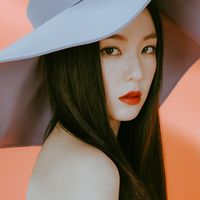 Became a fan of Irene
You can now view more their stories