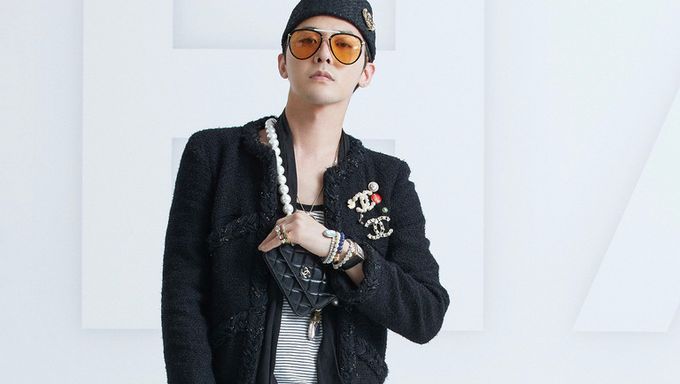 Due to the massive influence that K-Pop idols and celebrities have, some particular fashion has been popularized after they've worn them in either MV's or in their daily look.
While a lot of these types of fashion have been popularized in different ways in other parts of the world, in South Korea, it was K-Pop idols who made them popular among the youngsters and fashion lovers of the nation.
You can check some of them out below.
Colored Skinny Jeans
Skinny jeans have always been quite popular for some time. Colored skinny jeans especially have been popular among South Koreans after Girls' Generation rocked them in their MV.
While they may not be as popular today, people began purchasing skinny jeans in various different colors during this particular era the most.
Plaid Tennis Skirts
So before BLACKPINK's Jennie, the plaid skirt in the olden days actually seems to have been popularized by f(x) first.
But of course, the plaid skirt fashion in modern times have really become a bigger hit after Jennie started repping them during her earlier days as well.
It's almost to a point where there is an argument that the plaid skirt and prep school look was popularized entirely by Jennie's look among K-Pop fans in South Korea.
Whatever the case, this type of fashion can never go wrong among idols.
Adidas Leggings
Apink's Son NaEun has done Adidas quite a big favor in South Korea, as the leggings were once basically everyone's uniform on the streets after they saw NaEun looking amazing in them.
It's no wonder she later eventually went on to become the face of the brand in the nation as well.
CHANEL
Like other high end designer brands such as GUCCI, Yves Saint Laurent, BALENCIAGA, and etc., these brands are pretty much worn by a large majority of idols in the K-Pop industry.
While BLACKPINK's Jennie is often the first idol that comes to mind when you think of CHANEL, G-Dragon (BIGBANG) has been representing the brand for quite a long time, and has consistently been considered as a muse.