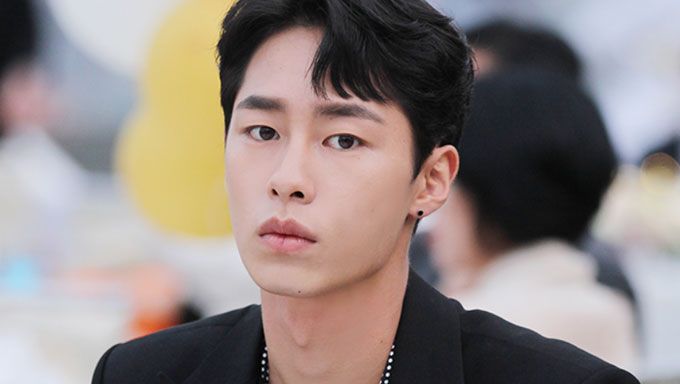 2019 is about to end and new dramas for the next year are announced little by little. Which actors do you think will rise in popularity in 2020?
It is hard to predict who will be the next Hallyu star but some actors especially caught the attention of viewers with their none main lead role this year. These actors might have better opportunities next year with better roles that would permit them to have more spotlight.
Last January, we named Kwak DongYeon, Ahn HyoSeop, Kim JaeYoung, and Kim KyungNam as the one to rise in 2019.  Ahn HyoSeop is the one who gained the most popularity with the lead role in "Abyss". Kwak DongYeon and Kim JaeYoung also got good roles in popular dramas in Korea. Kim KyungNam got cast in "Special Labor Inspect Mr. Jo" with an important role but the most important is that he was cast as part of Lee MinHo's new drama "The King: The Eternal Monarch".
Find out the 5 actors (not including acting-dols) that might earn massive popularity in 2020 according to us. Let us know in the comments who would it be according to you.
Rookie actor and model Byeon WooSeok is rising in popularity with his role in "Flower Crew: Joseon Marriage Agency". He also appeared in "Search: WWW" this year. He is 187 cm and part of BH Entertainment, house of Lee ByungWoon, Han GaIn, Jin Goo, Han JiMin, Han HyoJoo, Kim GoEun, Gong SeungYeon, etc. There are high chances he gets offered with bigger roles in 2020.
https://www.instagram.com/p/B5zLxHmgHMq/
2- Lee JaeWook
Lee JaeWook will continue to grow his popularity in 2020. He caught eyes in 2019 with his role in "Search: WWW" and "Extraordinary You". In 2020, he will act with two Hallyu stars Seo KangJoon and Park MinYoung in If The Weather Is Nice, I Will Come Find You. Maybe he might receive a first male lead role in 2020 too.
https://www.instagram.com/p/B5Xl2Xfn0HG/
3- Bae HyunSung
Bae HyunSung is a rookie actor who caught our attention with his role in the web drama "Love Playlist 4". He even had a small role in the drama "Extraordinary You". He is part of Awesome Entertainment, home of actors such as Park SeoJoon and Lee HyunWoo. In 2020, he will be acting as a support role in "A Wise Doctor's Life" (2020) with Yoo YeonSeok. He will probably gain more recognition in 2020.
https://www.instagram.com/p/B0ajLq1pbfi/
4- Ki DoHun
Ki DoHun is a rookie actor who got some spotlight with his role of Yang Cha in "Arthdal Chronicles". After the drama, he joined the cast of "Catch The Ghost" with a role with more lines. The actor is 186 cm and part of SM Entertainment. There are chances that he got offered a bigger role in 2020.
https://www.instagram.com/p/Bydev4sA_HU/
5- Lee DoHyun
Lee DoHyun is just a rookie actor but he received a lot of attention this year with his supporting role in "Hotel del Luna". Many are looking forward to his 2020 projects. He is part of the cast of the drama "Sweet Home" (released date is yet to be official). Aside from this, he might receive an offer for a major role.
https://www.instagram.com/p/B4tvlN3p4lz/
Read More : 4 Actors To Look Forward To In 2019