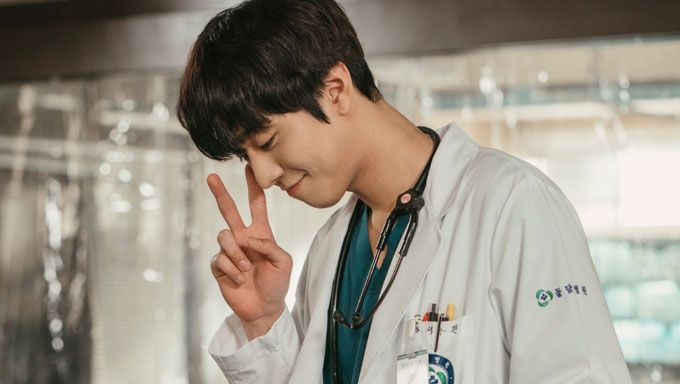 You would have noticed that some actors look especially good with special outfits. Today, we are looking at actors looking handsome with doctor gown.
With the long and white gown, they somehow have sexy, mature, and smart vibes that charm the viewers.
Here are 5 actors who stole the hearts of viewers while wearing doctor gown.
1- Ahn HyoSeop
Ahn HyoSeop is the new addition to the list of handsome actors in doctors' gown with his role in "Dr. Romantic 2". With his soft look, he looks charming in his role as a talented surgeon.
2- Lee JongSuk
Lee JongSuk wore the doctor gown in 2014 for the drama "Doctor Stranger". He showed a new image with this role of a genius doctor who defects North Korea and gained even more popularity.
3- SF9's RoWoon
RoWoon did not act as a doctor however in the drama "Extraordinary You" (2019), he had a few scenes where he disguised as a doctor. RoWoon wearing a doctor gown was popular online and many noticed that he looked very handsome with it.
4- Joo Won
One of Joo Won most popular dramas is "Good Doctor" (2013) where he was acting as an autistic resident in the pediatric surgery department. In 2015, he also acted as a skilled surgeon in "Yong-Pal". Fans love his looks in the white gown.
5- Lee DongWook
Lee DongWook wore the doctor gown more than once with his role in "Life" (2018) and "Hell is Other People" (2020). In the first one, he was a specialist at the emergency center and in the second one, a dentist. Many loved his mature look.