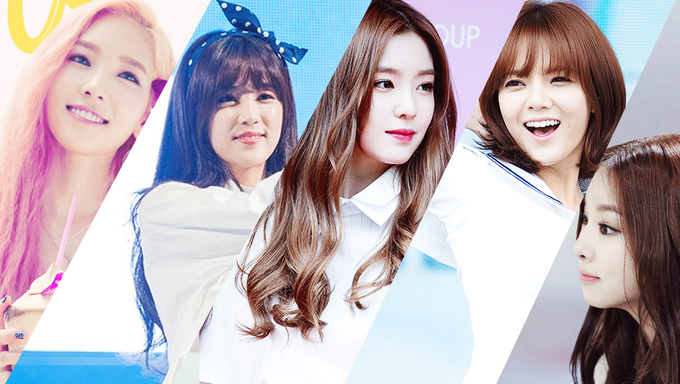 Just be thankful they have such sweet leaders, the fans say in chorus that the sweetie pies within a group have been loved especially by hundreds of fans with their adorable charms and have been the mainstay of all that groups. 
So we decided to pick only 5 of them and list them in no particular order. To find a your favorite leader scroll down through the page. Who are the ones that stand out as an adorable leader in the pack of idol groups?
 Leaders of idol groups are probably one of the most important factors in a group. Without the leader, the group will most likely fall apart easily. With the 'war' between Korean idol groups, in order to let each member show their own talents, the 'leader' has to be there. The only one who has a different flair and ability to influence whole of members of the group. 
7 Homebody Idol Girls▼
These pathfinders are some gems because of their sheer presence and charisma and whether or not these people use their talent for the their own group. 
Park Chorong (Apink)
Baby Soul (Lovelyz)
Each member in a group assumes a role such asappearance, singing ability, sense of humor and so one. Most of fans are interested in a group based on the most popular member. After that, they get interested in all members of the group.  From Girls' Generation's Taeyeon to Red Velvet Irene, the common point between below 5 leaders are that they are all petite and beloved girls, and are all responsible, follow rules and like to service others.   
See Also : 5 Female Idols Melting Boys' Heart With Lovey-Dovey Aegyo-Filled