All the features in our face affects how we look like. Eyes, nose and lips take the biggest features on our face and that means they play the largest part in deciding how we look.  However, we cannot afford to be mindless about small details such as eyebrows.
Eyebrows don't take up much space on our face. However, they play a huge part in how we'd look and the over aura. A round eyebrows can make one look kind and easy going. A pointed eyebrows can make one look sophisticated and sharp. Because such diverse impression can be given by a small shape of the eyebrows, a lot of people pay a big attention in shaping them. 
One of the trend for boy idols and musicians is to have a scratch on their eyebrows. A scratch on one eyebrows can make one to look mysterious and sexy. Wonder how a scratch look like? Here are 6 boys with sexy eyebrows!
1st- DEAN
2nd - DoGyum of SEVENTEEN
DEAN and DoGyum's scratch makes their overall aura sexy and tough. For DEAN, the scratch was there from his debut so it remains as his signature! DoGyum doesn't seem to have the scratch these days, but instead let his fringe down. Whether cute or sexy, he  definitely can pull off every concept that is given. 
3rd  - BaekHyun of EXO
4th - Key of SHINee
Key and BaekHyun's scratch is more of the playful type. They do look tough, but more in a bright way. Every fan of SHINee knows that the scratch of Key's was not artificially made, but was there since his childhood! 
5th - ZICO
ZICO's scratch is little bit of both. Playful and Sexy. It depends on what facial expression he has on him that moment! 
Must Read : Hottest K-Pop Stars Rocking Flannel Shirts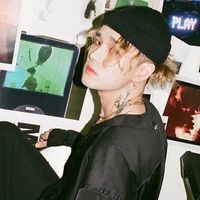 Became a fan of DEAN
You can now view more their stories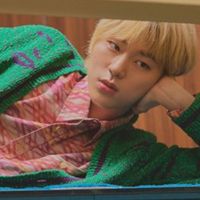 Became a fan of ZICO
You can now view more their stories