Big Bang member SeungRi is not only just a successful K-Pop idol but also a successful business mogul as well.
His life is truly something that many people can only dream of. In fact, his nickname 'Seungtsby', a clever reference to F. Scott Fitzgerald's novel The Great Gatsby, couldn't be any more fitting for someone who has proven to be so industrious.
So how did he do it?  If you'd really like to know, check out the five key businesses that SeungRi invested in to build his empire.
#1 Idol Academy
'Joy Dance & PlugIn Music Academy' was one of his earliest business ventures that proved his competence as a businessman. What better way to build a business empire than by starting an institution that can provide guidelines for obtaining a  career that models after your own successful one?
What's even more interesting is that many popular K-Pop idols today actually have attended the academy before (BTS J-Hope, WINNER JinWoo, VIXX Hyuk, etc.)
#2 DJ / EDM Music Label
Yes, South Korea is big on EDM. It's not surprising since the people just simply love to party. Natural High Records has been deemed as a business that has the potential to rake in quite a large profit in the long run, which was why YG Entertainment CEO Yang HyunSuk decided to acquire it from SeungRi recently.
#3 Ramen Franchise
It's not just the music industry SeungRi has tapped into. The Big Bang member even ventured out into the food industry. While it may have started out in Japan, Aori Ramen branched out into South Korea as well.
#4 Private Bar
Private bars mean big money from big spenders. Located in CheongDam of the affluent Gangnam district, Monkey Museum offers only the best booze that money can buy. The bar doesn't just let anyone in though. To get into Monkey Museum, you'd first have to call them up and make reservations for starters. You'd then have to convince them you're someone important enough to enter.
#5 Club
With booze easily costing up to six-figure numbers, SeungRi's club 'Burning Sun' is a playground for the rich and famous. Famous celebrities can be seen lurking about inside on a few rare occasions.
Read More : A Look Inside Big Bang SeungRi's Alternate Life And Identity As A CEO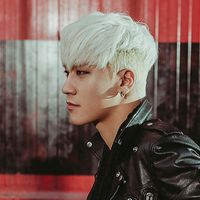 Became a fan of SeungRi
You can now view more their stories