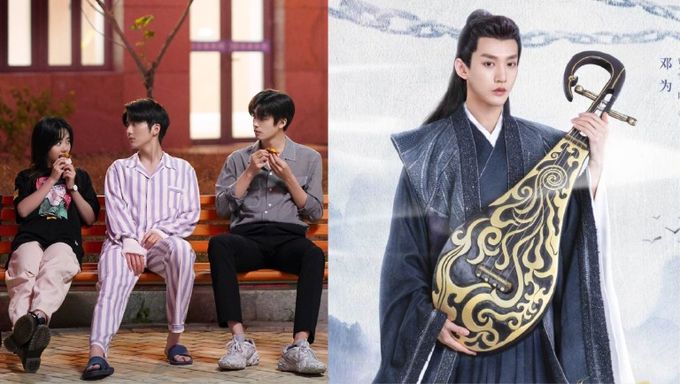 Asian dramas are growing in popularity, especially with their invasion into OTT platforms. Korean, Thai, Chinese, Japanese dramas, and more have reached the corners of the world one would have never thought imaginable. Just as Bong JoonHo very aptly said in his winning speech at the Oscars, the world is crossing the inch-tall barrier of subtitles and is opening up to a whole new portal of entertainment and enlightenment. In 2020, Kakao TV remade the popular C-Drama "A Love So Beautiful", which received a great response from both Korean audiences and international viewers worldwide. Considering its huge success, it makes us wonder whether more C-Dramas might be secretly in talks for an adaptation.
In order to manifest, we're putting our picks for C-Dramas that we wish got Korean remakes out into the universe. Don't forget to share your own picks in the comments section down below!
1. "Go Ahead"
This lovely family drama is truly food for the soul. Starring Song WeiLong, Seven Tan and Steven Zhang in the leading roles, we couldn't have dreamt of a better cast. The story is overwhelmingly wholesome and you'll be crying happy tears after almost every episode. Another great highlight of the drama is that there aren't any antagonists, which adds to the feel-good factor. Not only would this be perfect for a K-Drama audience but it is likely to be effortlessly adapted as well.
2. "Skate Into Love"
Another drama starring Steven Zhang (don't blame us!) and the lovely Janice Wu, "Skate Into Love" is a sports romance youth drama about love, relationships, dreams, aspirations, and growth. It beautifully explores how the younger generation sometimes struggles to reconcile conflicting feelings when it comes to their professional lives and love lives. It has the perfect succinct storyline to be adapted into a shorter form of 16 episodes and without a doubt, fans would love it.
3. "Miss The Dragon"
Dylan Wang plays a mighty Dragon King in this drama who falls in love with a gentle human, played by Zhu Xudan. The Korean entertainment industry is no stranger to special effects and CGI, especially with dramas like "Sweet Home" and "My Roommate Is A Gumiho". As a matter of fact, supernatural romances are kind of a specialty for K-Drama producers. One can hope that someday, we will get a Korean remake of "Miss The Dragon".
4. "The Untamed"
"The Untamed", starring Wang YiBo and Sean Xiao in the lead, is one of the most internationally popular C-Dramas in the world. The storyline is captivating and heart-wrenching at the same time and we really can't get enough of it. We can definitely think of a few Korean actors who would be perfect for the lead roles of Lan WangJi and Wei Wuxian in the Korean remake too!
5. "Put Your Head On My Shoulder"
Finally, one of the cutest and purest cohabitation romances, "Put Your Head On My Shoulder" has all the makings of a blockbuster K-Drama. From an adorable push and pull between the leads, played by Lin Yi and Xing Fei to the perfect cohabitation trope and an admirable second lead couple, it would be amazing for it to be remade.
Would you like us to cast our favourite Korean actors in each of these imaginary remakes?
Which of these C-Dramas would you like to see remade?
※You can vote multiple times without sign in.
Put Your Head On My Shoulder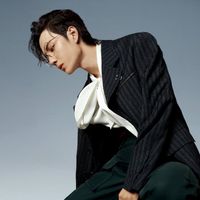 Became a fan of YiBo
You can now view more their stories