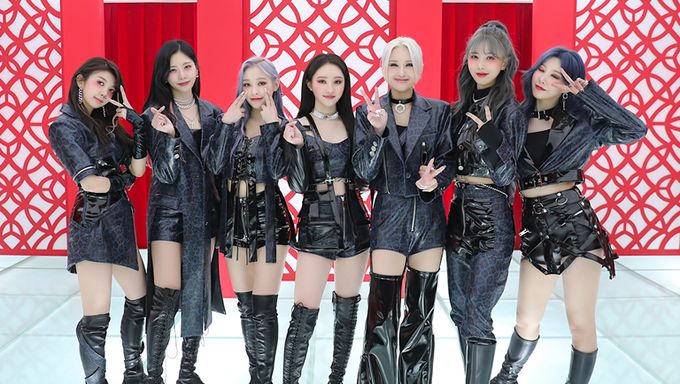 Can you believe that February has begun and January was a month blessed with numerous comebacks? If you are curious to learn more about the comebacks for February, check it out here.
Kpopmap is here to share with you 5 comebacks that we thought you should not missed out on!
Note: This is not a ranking.
DREAMCATCHER 'Odd Eye'
It has been some time before fans of DREAMCATCHER get to see a comeback with all 7 members. With this return, they are blessed with a new album filled with amazing songs that just emphasizes their team's identity even more.
Their title track 'Odd Eye' is yet another song that causes fans to focus on their choreography and of course, their overall stage performances. It is also a track in the genre of 'Nu Metal' with intense rock sound and elements of hip-hop. It conveys the story of the new mini-album, with a deep and strong will to move forward once again toward the true utopia.
VICTON 'What I Said'
4 years after their debut, VICTON had finally released their 1st ever full length album "VOICE : The future is now" and title track 'What I Said'. It has been about 6 months before their previous comeback and this return had also proven to be their best ever in terms of first week album sales.
The Latin pop inspired track comes along with an addictive dance move and even other K-Pop idols had also been doing the 'Boom Boom Boom' dance challenge on their TikTok accounts.
HyunA 'I'm Not Cool'
Let's take a moment as we have to roll out the red carpet for HyunA. After delaying her comeback due to health issues, fans are more than happy after the release of her 7th mini album "I'm Not Cool".
She is back with a dynamic and one of a kind track that we could not help but become addicted to it. In addition, she had also worked with renown choreographer, Rie Hata and also dance team B.B Trippin' for her wholesome stage performance.
IU 'Celebrity'
Give it for IU as she is back with 5th full length album but before we can actually get to hear it, she had decided to just tease as with the pre-release for 'Celebrity'.
It is another masterpiece by the singer and fans are already loving how light and fluffy the song is.
Since it is just a pre-release for the full album, fans are looking forward to the actual release of the album.
Cherry Bullet 'Love So Sweet'
Sweet like cherries, the 7 girls of Cherry Bullet had returned with their 1st mini album "Cherry Rush"! Their title track 'Love So Sweet' is an easy to listen and light song that will bound to get your spirits up.
Adding on, they also have cute point dance moves that you can follow easily. If you are curious about what happened during their media showcase, you can check out our review here.