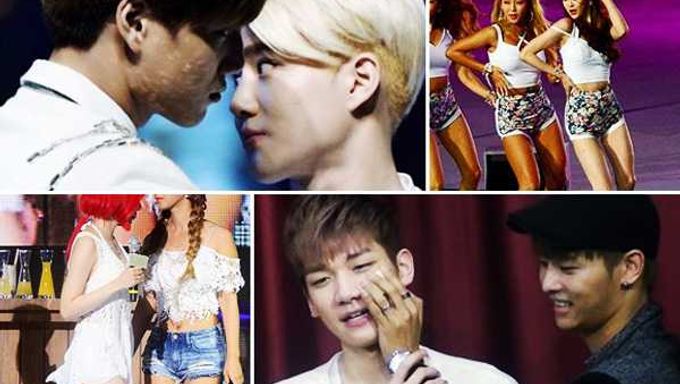 We've seen a lot of idols with dark skin and we find them so attractive.
Some celebrities tend much more often to be more towards the milkier side of the complexion spectrum and try to hide the natural tones of their faces, because they should be flawless in nearly every situation. But for most of them, this comes from a competent makeup artist, expensive cosmetics and a good-conditioned filming spot. In contrast with those who want to shine everywhere, here're some stars love their own natural beauty. Below are five dark-skinned K-Pop stars. Scroll down and look at them. Their bright eyes would gleam white against the tanned skin of their face.
Must Read : 4 Fair-Skinned Korean Celebrities
 5 Idols With Naturally Dark/Tanned Skin
Irrespective of the light skin dominance, they are dark skinned idol stars in the industry who are also winning. This list is dedicated to all of the sisters out there with melanin-rich skin tones. Of course, I know that you don't think their appearance (beyond actual physical fitness) is considered as crucial to their careers as it is for actors, musicians, and politicians. Anyhow, where deeply tanned skin used to be considered a sign of good health, it is now thought to be one of the beauty points in the K-Pop world. 
Must Read : 17 Of The Most Breathtaking Korean Stars With The Best Abs
Must Read : Korean Beauty Tip Tuesday: Summer Pre-Tanning Body Care